Hathcock
My mom's maiden name was Hathcock. I always thought it was a great name. Mary Lou Hathcock (then for a long time "Adams," and later "Bradley")
Unfortunately, I was never great at remembering relatives' names and keeping track of them all. Here's a place to collect.
There's a family tree here in my granny's handwriting, and there are some people collecting family history who aren't closely related to me, but who have contacted me over the years. Not all the contact information is still good.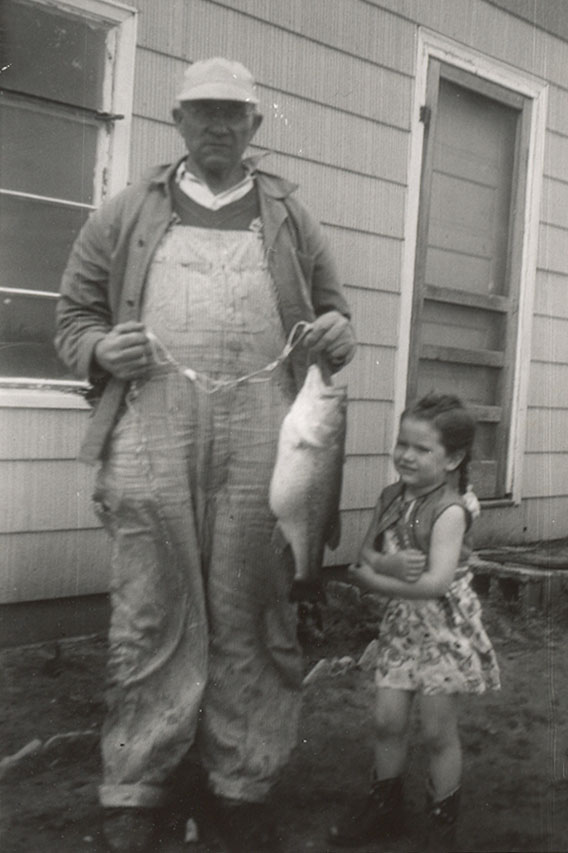 Papaw, me and a fish, probably 1957,
at our house a few hundred yards north of theirs.

My mom's parents were Allen Sylvester Hathcock and Annie Mae Houghton.

My Papaw was called "Vester" mostly. His parents were Richard Henry Hathcock and Rebecca Annie Johnston.

His dad's parents were William Hathcock and Neatie Ann Green.

My grandparents lived on Kaltenbrun Road on the outskirts of Forth Worth when I was little, and until my granny died, while I was in college. I'll bring handwriting samples here, of her cursive writing, but she did the family tree for me that's at the link above, though she printed that.

Papaw moved to live with Nada, and sometimes Doris, after that, and died in the 1970's or early 80's 1982. Nada has the ashes. (Nada died in 2019, just before her birthday. The ashes were not marked, nor Doris's, and were in Nada's garden, but that's all gone now/2022.)

[Hathcock, Allen Sylvester, Born Feb 24 1898, Died Jan 06 1982 in San Juan Pueblo, Rio Arriba County, New Mexico]

My mom had two older brothers and an older sister—AJ, Junior and Doris. When she was young (10? 12?) their brother Richard died at 15, of scarlet fever. There had been another baby brother, Orbie Alton, who died the day he was born. Then there were my mom (Mary Lou), and the two younger boys, Joe Paul and Billy Jack.

Birth order as far as I know:
AJ/John
Doris
Richard (died at 15)
Junior
Orbie Alton (died first day)
Mary Lou
Joe Paul
Billy Jack
Uncle Johnny, also known as "AJ" within the family, died in 2000, and the obituary and other notes are here.
Uncle Junior (Allen Sylvester Hathcock, Jr.) died in 2016. Aunt Mona died just a few months later. Their second daughter, Darla (Darla Hathcock Wilmot), posted on facebook and I've saved some of her words and images here.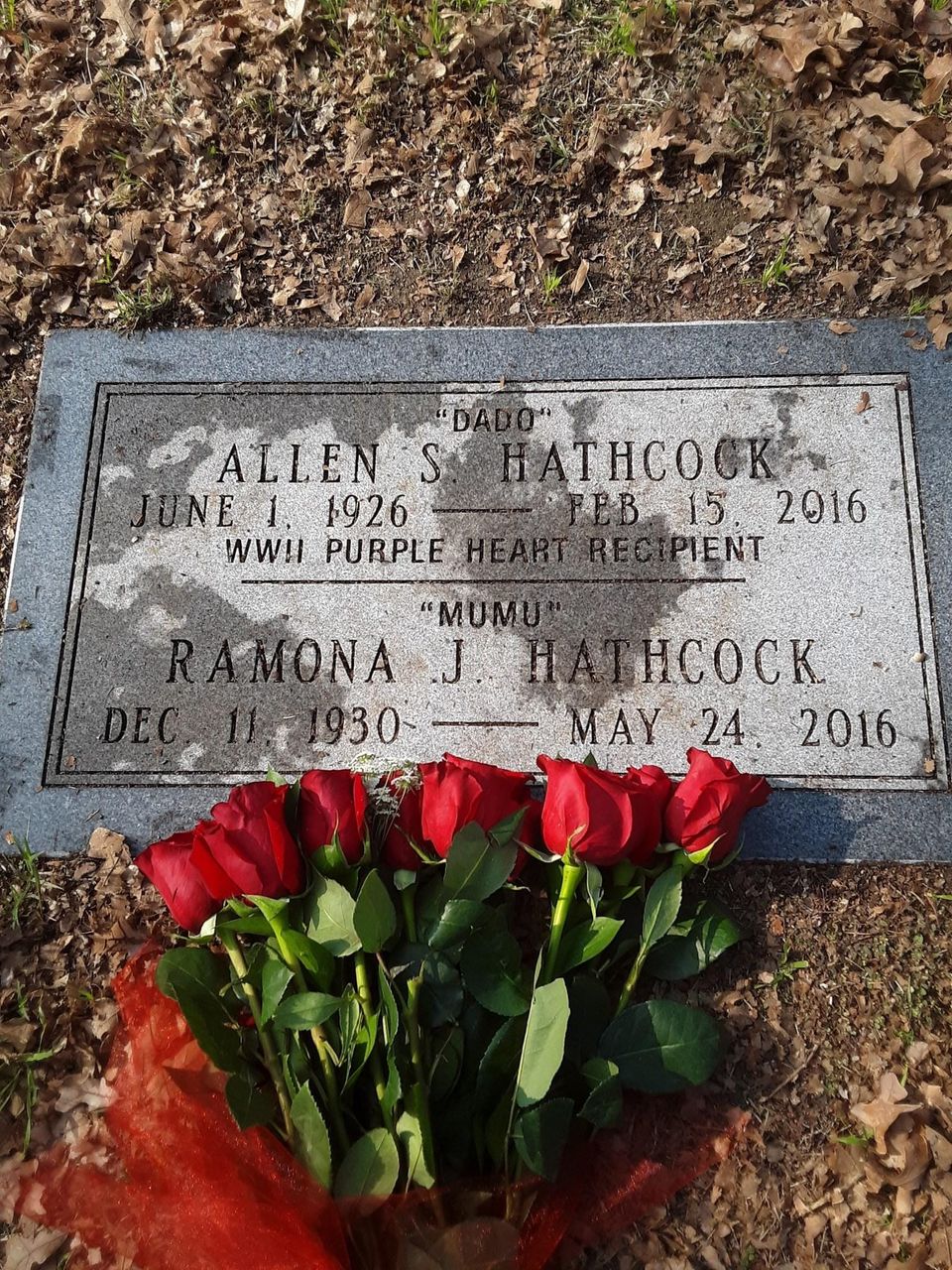 image by Darla Hathcock, December 2022
---
I had correspondence from a distant cousin in 2016, about my grandparents. That is at SandraDodd.com/people/hathcock/larryhathcock

Some of these don't have much info, but in time might fill in:

Adams

Yates

Hathcock

Houghton (and more Houghton notes)
Sandra Dodd Home Page