Sandra in the 1990's

ThinkWell, Holly Dodd, Homeschooling, New House
The 1990s were a mostly-happy blur of people. In 1991 Holly Lynn Dodd was born, the last of my three children, and the pinkest. She's blonde and girlie and things haven't been the same.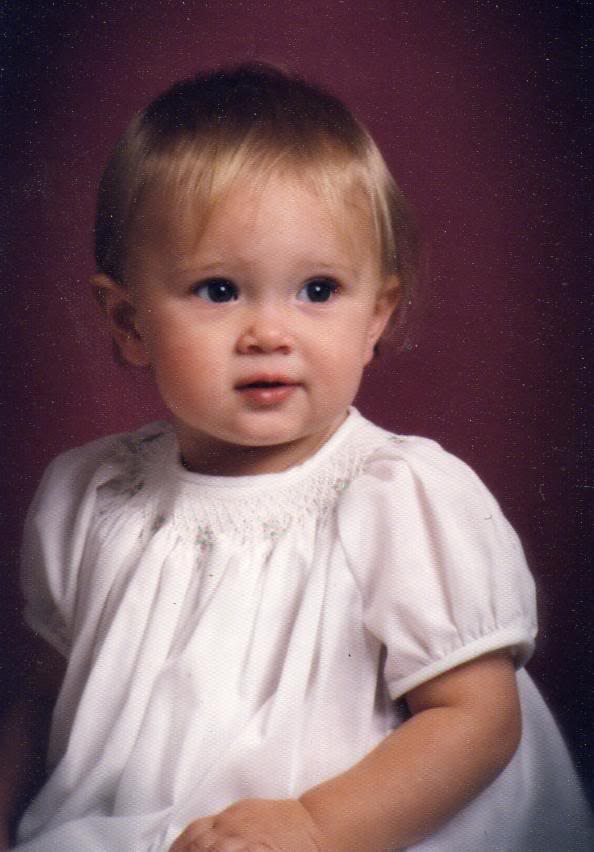 *More Holly*
I had a wonderful few years doing ThinkWell, meeting wise and funny people, and then the SCA started to deterioriate and go broke and get sued, and although I got to play Mighty Mouse on stage, back stage things were awful and I fell with a wounded soul.
By the end of the decade I was nearly back to optimism-speed. By the end of the decade I had a group of SCA students who were making my life a joy, too.
Meanwhile, back at the house, our unschooling was so successful I came to be an advisor, idea-getter and comfort station for unschoolers all over the place. Some weeks we'd have thirty extra people over to talk about homeschooling and to meet other unschooling families, or we'd meet at a park with other families.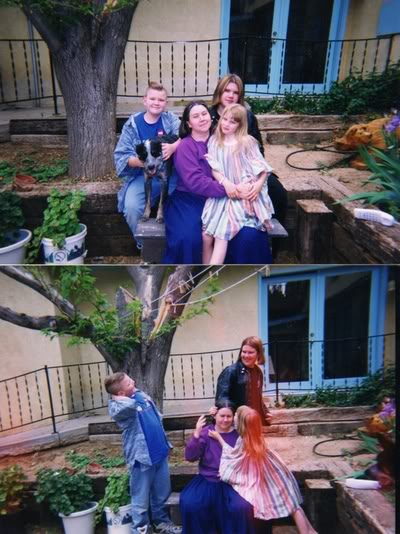 Every month or two I had a column published in Enchanted Families or Home Education Magazine or occasionally other homeschooling magazines or newsletters. I started speaking at conferences.
In April 1997, Keith was sent by Honeywell to work in Minneapolis for six months. By the end of the decade he still wasn't home. Home had changed from the Princess Jeanne house to 2905 Tahiti Court NE, a happily funky, rambling 70's-show near Juan Tabo and Candelaria [or as Marty and Holly say, "Between Tahiti and Hollywood (Video)"]. The kids had their own rooms, we had a fireplace, room for guests, but we needed Keith to come home!
We got a new dog, with an old name: Gudrun (She's in that photo with Marty, who's her boy.)
---
If you're going backwards, you still have the 1950's or 1960's or 1970's or 1980's . Thank you for your interest in 199-ti (a drink with jam and bread...) which will bring us back to DOH !
OH WAIT! More years came after 1999! Oh OH [And eventually, maybe, info about the futuristic 10's and 20's.]