Sandra in the 1970's
College, Teaching,
Brother/Mother/Dev/Jimbo/Keith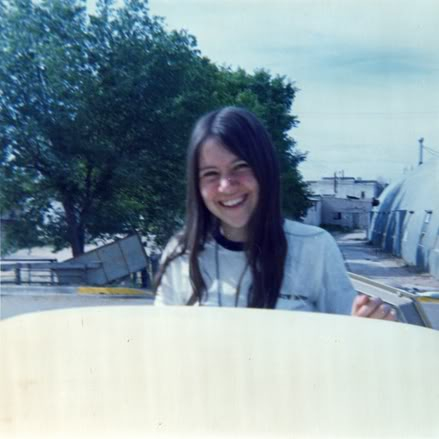 In fall of 1970 I entered the University of New Mexico at the age of barely-17 and graduated at 20. I majored in English, and ended up with a minor in psychology and so much a minor in anthropology that I finished it with two classes later–sufficient to teach folklore in school, which I never got to do. I had the requisite education classes for a certificate (the equivalent of another minor). In college I had learned to play recorder from John Truitt and Floyd Williams (performed a Telemann sonata, and that was the height of it). Folksingers were all around me, too, thanks to David McPherson offering a seminar on British and American Folksong. I still hang out with people I met there, and still know lots of those songs.

I taught English at Española Jr. High for six years, and I have a message for my former students; click here, please.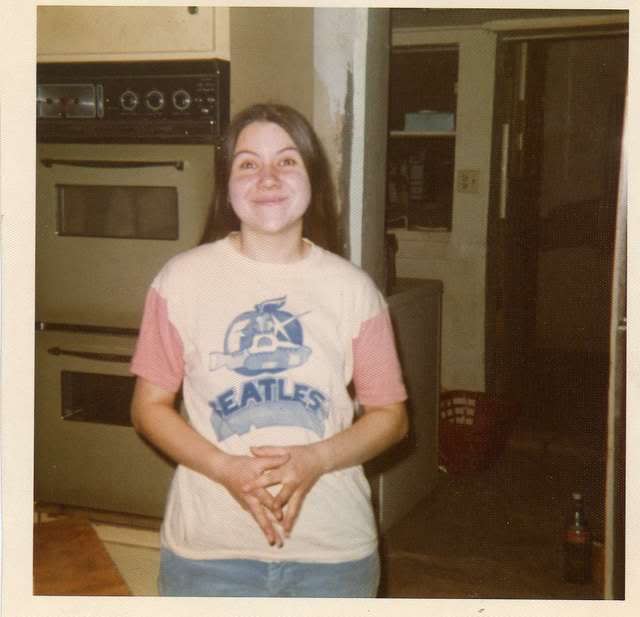 That would be about enough excitement, but that decade also included four years of romance with Devender Kumar Singh, a marriage to Jimbo Gill after the death of both his parents (separately) in just a couple of years' time, custody in various combinations of Jimbo's sister Ruth and brother Andrew, and my brother Justin who was born to my mom as an "oops" late in life and alcoholism.
I joined the Society for Creative Anachronism and that led to more different people, places and things than I could have foreseen. By the end of the decade I was kingdom seneschal, and a Mistress of the Pelican.
Keith came to live with me and Jimbo for a few months, and and I ended up with a split life for a while (with husband's consent). I ended up separate from both Keith and Jimbo for a while, renting a room from a friend. Jimbo soon came to have Celia in his life, and a baby on the way. I had wanted a baby. Celia had him instead, and later a girl. I moved in with my mom but continued to pursue the relationship with Keith, who turned 23 in 1979; I was 26.
That was a vibrant, huge time in my life and although it looks pretty painful outlined this briefly, it was full of firsts, and greatests, and magicals, and newness of all sorts.
Now what? Main Bio page or 1950's or 1960's or 1980's or 1990's or NOWADAYS ?

A tie-in from college to my daughter thirty years later?


---
LATER UPDATES:
I'm still with Keith after 26+ 36 years. (family photo)

Jimbo died of natural causes in the mid 1990s.

Dev has had an ayurvedic medicine and alternative health practice near Boston and head[ed] the Center for Integrative and Complementary Healing, as well as being involved in other health endeavors. The page with his photo isn't there anymore.

My mother died in early November, 2003, and Justin my half brother is living in Texas somewhere, doing better last time he called.