Some of the links that used to be here are gone, and I've found newer, better things (if you're lucky 😊)
MOVIES AS A PLAYGROUND, as tools, as portals
... sharing movies with our kids
Sandra Dodd

Movies touch and show just about everything in the world. There are movies about history and movies that are history. There are movies about art and movies that are art. There are movies about music and movies that would be nearly nothing in the absence of their soundtracks. Movies show us different places and lifestyles, real and imagined.

I rented Clash of the Titans because it had Judi Bowker, whom I'd seen in Brother Sun, Sister Moon 30 years ago (and many times since). Looking up Harry Hamlin after that, I read about and bought a copy of a San Francisco state production of The Taming of the Shrew, and that will lead to something else as well. Because of the directors' commentaries on Lord of the Rings, I knew Peter Jackson was influenced by Ray Harryhausen, and so when I added Clash of the Titans to my Netflix list, I knew it was going to help me understand Peter Jackson's artistic influences too.

In an interview on the DVD, Ray Harryhausen told Arnold Kunert:

The cinema was made for fantasy rather than normal type of stories, mundane stories. It gives you a feeling of wonder, for one thing. It stimulates the imagination and I think adults like fantasy as well as children. Most people feel it's rather childish to have an imagination. I don't agree with that. I think you should go through life and imagine the very best.

In talking about creatures and special effects, he named Dennis Muren, George Lucas, Steven Spielberg and James Cameron. I know nothing about the first and last, but in the course of the editing of this page, I'll learn something about them. (WOW.) Harryhausen said one of his greatest influences was the art of Gustav Dore. That name (and art) I do know, from storybooks from my own childhood and I've bought and studied (meaning looked at until I disappeared into that world) as an adult, too. Also named: Willis O'Brien. I'll have to look it up to make this link, so when I wrote this I didn't know; later I did.

Willis H. O'Brien, special effects pioneer
---
Movies for Unschooling
Some movies are good shortcuts to understanding unschooling—for new unschoolers, and good boosters for the more experienced.

FOR DISCUSSING RELATIONSHIPS:
among younger children
among older children
between adults and children

IMDB
Internet Movie Database: Good source for cast and crew and for cross references and lists.

Historical Movies in Chronological Order
Grouped chronologically within geographical and subject-matter headings, which are themselves mostly in chronological order. Joyce found this.
---
Marty Dodd's (short) list of Movies you didn't expect would have ninjas, but do, with call for additions to the list.
---
Not so Scary—Movies that seemed very scary from the previews but weren't so scary, such as One Hour Photo and The Village, with notes, here.
---
Spirituality found in movies
The Wizard of Oz as a Buddhist Parable, by Ryuei Michael McCormick
---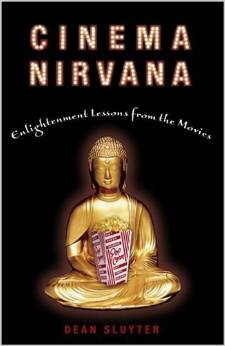 Cinema Nirvana by Dean Sluyter, a whole book of essays explaining Buddhist principles as illustrated in movies.

He did the same using Rock'n'Roll song, old jokes, nursery rhymes and such in one of my favorite books ever, which has about the longest name of any book: Why the Chicken Crossed the Road & other Hidden Enlightenment Teachings from Buddha to Bebop to Mother Goose.)
---
INDIAN CINEMA
"Three Idiots" is known by all the Indian homeschooling community, and is picking up popularity by foreigners now. It's easy to find streaming, or can be rented or purchased online. Parts are subtitled, so it's not great for very young kids (except those who know Hindi and can also understand Indian-accented English).
In response to a question about other, possibly similar films, Prabha Manoj Sathyanarayanan wrote:
"Taare Zameen Par" is another movie similar to three idiots with an unschooling kind of theme. From the same guy - Aamir Khan.

"Dil Chahta Hai" is another movie that can make a deep impact on boys - this is about three close friends who have distinct tastes with regards to relationship.

"Zindagi na milegi dubara" is a big hit here. Boys in India are all big fan of Salman Khan.

There are some funny numbers like God Tussi great ho. Rab ne bana de jodi is a beautiful love story about a man and wife. Koi mil gaya and Krishh are science fictions with an Indian drama touch. Jodhaa Akbar is a fantastic movie about the love life of King Akbar and his Hindu wife. (Some violent scenes are there), Lakshya, and yes go for 'Hum dil de chuke sanam' for a drama, for understanding Indian culture - Hum saath saath hain is a good one. Guru is a movie about a villager with no education who became an entrepreneur.

But with Indian movies, you might want to check it out yourself first and then may be show it to your children since the ratings here sometimes mean nothing. Our children are used to romantic songs, sexy dance numbers and the violence sometimes. In fact we like the violent movie where there is a super hero cast who fights for justice since it is so relevant for all us and empowers us very much.
---
Follow a movie's leads, whether they're mental, conversational, research, comparison or eventually involve new hobbies or travels or writing/art/music.
There were links to lists here, but the sites are gone. You will be able to find various "greatest movies" or "best 100 films" lists. Following one actor, or director, or screenwriter, could lead you to new things, too. Tim Burton. Alan Rickman. Frank Oz. Have fun!
---
Monster Interest (testimonial and kid-art)

Transcript of a text-chat on movies and unschooling: Learning from movies