. I had forgotten all about this article for years.

Unschooling: You'll See It when you Believe It appeared in the November/December 2001 issue of Home Education Magazine and talks about what unschooling does not look like, in the hope of helping people to open their minds and eyes to what it DOES look like.

King's X from the Math Monster Can unschoolers "do" times tables? Do WHAT to them!?

Books and Saxophones My kids were going to be voracious readers, I was sure. Wait! My reasons for reading were school-based escapism. (And yet they read.) July/August 2003, HEM

"Thoughts about Homeschooling"—Overview of homeschooling in general, written for an odd little parenting magazine.

How Holly Takes the World For Granted—How is life different for an unschooler? What if one never was "a schoolkid," but has grown up in the "outside world"?

How to Raise a Respected Child appeared in Home Education Magazine in January-February 2003. If you respect your child he will be... respectable! A mushy pep-talk about how to make your child a font of confidence and wonder. (Money-back guarantee!)

Words, Words, Words appeared in Home Education Magazine in November-December 2002. It's about words. And Shakespeare and the Simpsons and... No, it's not about that. Sesame Street and my high school friends. If someone wants to read it and describe it, I might use your words in this spot.

Deschooling for Parents appeared in Home Education Magazine in September-October, 2002. Often 'deschooling' is discussed regarding children, but the parents went to school much longer and have many more school-beliefs and ideas to dismantle. Playing and watching movies while you change can help.

Disposable Checklists for Unschoolers is an assist to those who fear going into unschooling without an outline or checklist. From Home Education Magazine, July/August 2002.

Moving a Puddle is my favorite. It first appeared in Enchanted Families.

Knowing Everything shows the wisdom of three unschooled kids as they unfold philosophy like a flower for their mother.

Late-Night Learning is a picture of an unschooling day at our house, if "day" can be after most people's bedtimes.

Tiny Monsters reminds us that sometimes small fears are powerful. Read others' comment.

Bored No More discusses boredom as an emotion, and "I'm bored" as a serious request for the loving help of an adult. Boredom shouldn't be a sin, and telling kids to mop the floor is NOT a virtue.

Unschoolers' Coming-Out Parties is a fantasy about what would make the lives of new unschoolers sweet and easy.

Public School on Your Own Terms follows my sister's experiences with detachment from school and how her children's lives changed when they had full freedom to go or stay home.

Triviality: Textbooks for Unschoolers Two questions answered: YES, unschoolers use books, and in the absence of tests there can be no such thing as trivia. (First appeared in Home Education Magazine, November/December 1998.)

How Elvis Appears to Unschoolers — A stream-of-consciousness fest from the January/February 1999 issue of Home Education Magazine.

"Art, Aging and Spirituality" (about Holly and a hippie shirt, kind of)
and one reader who knows Holly wrote this.
Bringing Shakespeare Home brings Shakespeare not only into your home, but down on the floor with the kids.
All Kinds of Homeschooling deals with the same old things: learning and unschooling. It's not very well written, but I remember it serving its purpose at the time it was published in Enchanted Families, in Albuquerque.
The Adventures of Holly Dodd in East Yorkshire is about what I learned with, from and about Holly in June 2000.
How Not to use Reference Materials, which is actually in favor of using reference materials, just not in favor of abusing kids with them.
On Testing: This one has no title, but it's about how to take or administer tests wrong, and yet feel virtuous about it.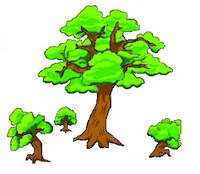 This is an antique page. Home Education Magazine is long gone, and their website is owned by yet another stranger. In 2023, Moving a Puddle is still available from Lulu.com or from me, and there is another book, too. Images are links.