As a child I was taught that fashion and all it entails was "wordly" and that Barbie stuff promoted low self esteem. Baloney! What promoted low self esteem was being told my interests weren't worthy.


Ren Allen, on parents discouraging children's interests
INTERVIEWS and
PUBLISHED QUOTES:

In 2009, Ren was quoted in an article here: Oh, Yeah, School. About That….
She's in the "saved the best for last" position, and said some things worth keeping and thinking about!
---
St. Louis Kids Magazine, second half of this article quotes Ren at length.
---
People Magazine:
You can attend a thousand Zen classes at a University and still not understand it because it is something that is internal. You can have a bunch of nice meditation products and still be angry. You can make a big deal out of living simply and still miss all the beauty around you.
It's not about the accoutrements but the "seeing with new eyes."
Sorta like unschooling.
You can read all the books, you can talk to unschoolers, attend a conference and join some lists. But until you GET IT at the internal level, until there is trust and a willingness to extend that trust to your children, unschooling is just a nice idea or philosophy to discuss...nothing more. For those that decide to learn to trust themselves and their children, they soon find their lives a bubbly, interesting swirl of natural learning.
—Ren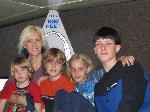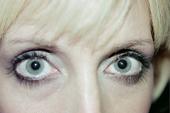 Ren Allen
Chat with Ren Allen (like an interview by a group!) from February 2009.
Crystallized Learning, from 2006, but new on this site in 2011.
Mindful Parenting, by Ren Allen and Sandra Dodd
Now includes a sound file of the talk itself!
Ren on Mom's Interests Enriching Kids' Lives
Parenting Peacefully (response, down in there somewhere)
Shared Experiences are Important
This has to do with TV, partly, and with relationships with our children, mostly.
Ren's shocking contributions to a TV debate in 2001
Unschooling with the Muse Live Free Learn Free article, March/April 2006
Scooping up Life
January-February 2004 Home Education Magazine article
Unschooling and the Art of Running
March-April 2003 Home Education Magazine article
Hearing Voices
"Mindful Parenting" - Ren Allen with Sandra Dodd
How does parenting style and choice affect unschooling? Why does mindful parenting play such an important role in the way unschooling develops?
Ren's Blogs
https://radicalunschooling.blogspot.com
https://teawithren.blogspot.com
Faces by Ren (Ren's about her makeup artistry—you'll be surprised and impressed.)
and if you're on Facebook, here is the facebook page Faces by Ren
Discussion List
UnschoolingBasics archives only, now
A list designed for those new to the philosophy of unschooling. Ask questions, and find out how unschooling works in real families. Listowners: Ren Allen and Kelly Lovejoy
Some other favorite unschooling writers: Newer than links below, with more names: Other Voices, including:
* Joyce Fetteroll * Pam Sorooshian * Schuyler Waynforth * Robyn Coburn * Jenny Cyphers *
Deb Lewis *
and many others