Schuyler Waynforth, Unschooling and Parenting
In response to a question about what to do first, Schuyler wrote:
You start by learning about your children. You start by playing with them. By hanging out and listening to them. By starting with them. The more you know about them, the more you know about what interests them, the more you see them and hang out with them, the easier it will be for you to find things that interest them. Don't start by looking at the wider world and trying to force it upon your children. Start with them.
Schuyler playing a music store's ukelele, 2014: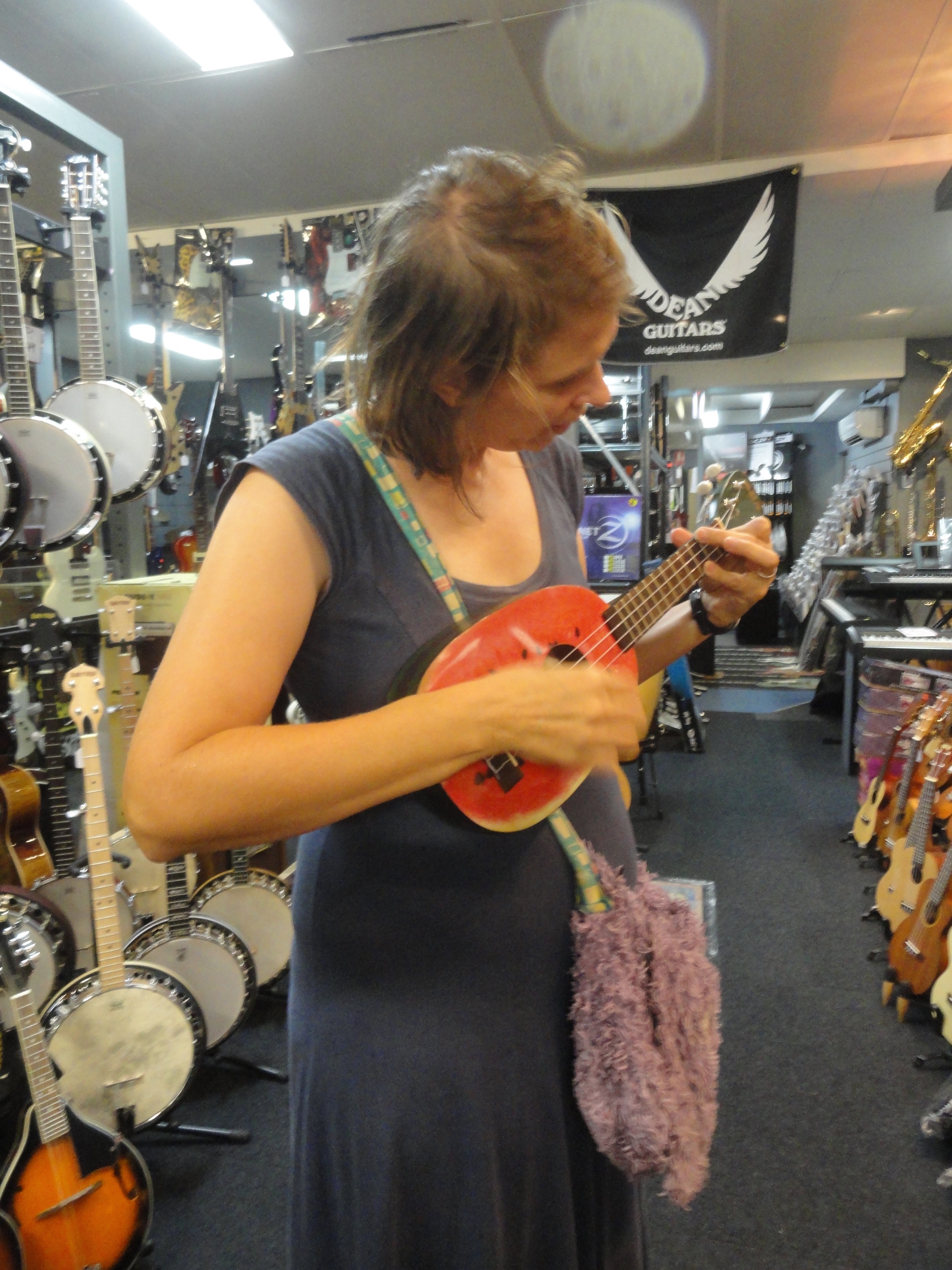 ---
Interview in The Homeschooler magazine, June 2013:
Four Continents: Schuyler Waynforth, interviewed by Sandra Dodd

Chat (sort of a group interview) with Schuyler Waynforth on video games, television and computers.maybe food, here: Chat with Schuyler Waynforth
---
The Fabric of an Unschooling Life
A little advice on relaxing and bonding
"Plays Well with Others" In the house where I live there is a cupboard under the stairs.... School Blinded Me to Science
You can read something about and by Schuyler at Renee Cabatic's blog, here: Life is Good and the Amazing Schuyler Waynforth
The Wonderful World of Television, presented 25 July 2009, at the London Unschooling Conference
Schuyler's Better-than-Typical Day
---
Some years before that: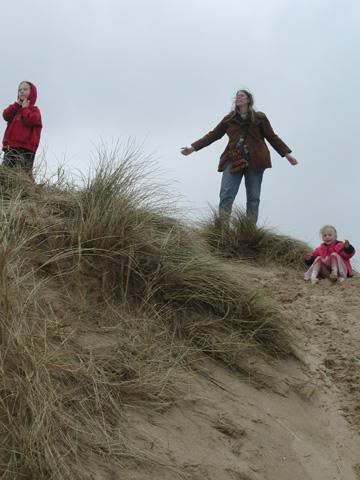 ---
On a beach near Hartlepool, a town which is renowned for hanging a monkey during the Napoleonic wars because the citizens thought it was a Frenchman.
"Partial Freedom"? (righthand side, green box)
Moving Toward Less Control, Concerning Food, a few paragraphs down, on sneakiness
---
Some other favorite unschooling writers