Leiden 2012

Notes and links

The day was organized by Rippy Dusseldorp, and the site she created for the event is here: A Day in Leiden with Sandra Dodd

A blog post and links to other photos from my trip

Good News Network, created by Geri Weiss-Corbley, an unschooling mom (who is still heavily involved there, as are a couple of her now-grown kids).

I intended to mention this, when I suggested not watching the news so much; this is all good news. 🙂

About other people's fear that home ed families could be hiding abuse...
I started to say on Saturday, when I started talking about why people worry about home ed, because they are concerned about families hiding abuse, that Keith and I had a backup plan. I had asked two younger, single male friends of ours who were in their late teens when Kirby was born, to be their advocates. They agreed that if our kids came to them to ask for help, either to ask us to be kinder, or to report us for abuse or neglect, that they would do that. We told the kids periodically that if they ever felt afraid or unsafe, to talk to Jeff or Paul.

When Holly turned 18, I thanked them and released them. The kids hadn't needed them, but I was glad we had a plan.
Just Add Light and Stir, a quote and photo each day
Rippy thinks these two links might reassure some of the people who attended:
/college, accounts of teen and young adults who were unschooled and have attended universities

/understanding, which has links to

Getting It Learning to See Differently Unschooling: Seeing It
I think this one will do some similar good:
"Economics of Restricting TV Watching of Children," by Pam Sorooshian, January 2005

Pam Sorooshian is an economics professor and unschooling mother of three young adults, about the same ages as my own children. Our families have known each other since our youngest were 4 and 5 years old. The article applies to good, video games, and anything else a parent might be inclined to limit artificially and arbitrarily.
Deschooling (and links to other people's deschooling page): /deschooling

How to Screw it Up (what not to do): /screwitup

Multiple Intelligences: /intelligences/
Photos by Michelle van den Bos (click to enlarge):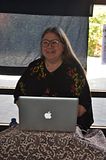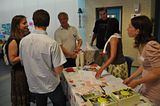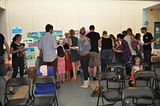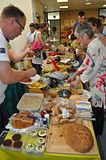 Thank you for the beautiful tile. .
Photos by Graham Dusseldorp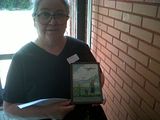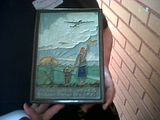 I have had the tile scanned. If you click here you can see the scan, and also a very close-up image. Thank you for the book with the kind words and the wonderful paper, and for the card, too
To order books locally:

Ioana Voiculescu sent the sound file and this note:
"My recording of Sandra's conference.
Thank you again, to all of you and greetings to Sandra."
To download your own:

https://archive.org/details/SandraDoddInLeiden2012Part1
https://archive.org/details/SandraDoddInLeiden2012Part2

To listen to it here: Part 1:

Part 2: