Sandra to England and Wales, 2009
I hope I will add photos. For now, though, there are notes and photos on my blog,
David Waynforth picked me up from Heathrow, July 17, and drove me to his and Schuyler's home in Carleton Rode, in Norfolk. Not New Mexico
Saturday the 18th was Schuyler's birthday and other home ed families came over and we talked and ate. Schuyler's House from a Short Distance
July 19th I went to church, and then we went to a car boot, sort of&mash;most sales were under a barn sort of roof, but some were from the backs of cars. Church and Operatives
The Waynforths had a hedgehog, a baby, and they released it while I was there. It had been too small, at first. Hedgehog (not dead)
(The day before I had found a dead animal in the yard, a shrew.)
Monday the 20th, cousins of Schuyler's kids were over, and we all went to a pub in Old Buckenham called The Gamekeeper.
I'm confused about when we went to Wynmondham, but we did.
July 21, went to Norwich to the mall, saw Harry Potter, ate chicken tikka, lost my glasses. I had another pair, but those were the bifocals, for seeing at a distance. Photos: Catching up: Norwich on Tuesday
Later, Linnaea and I walked to a park almost to the next town. We saw a dead pheasant, and I got this fun photo of her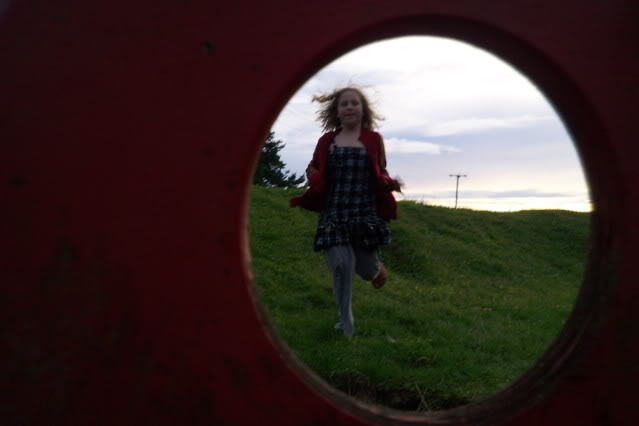 through the eye of this: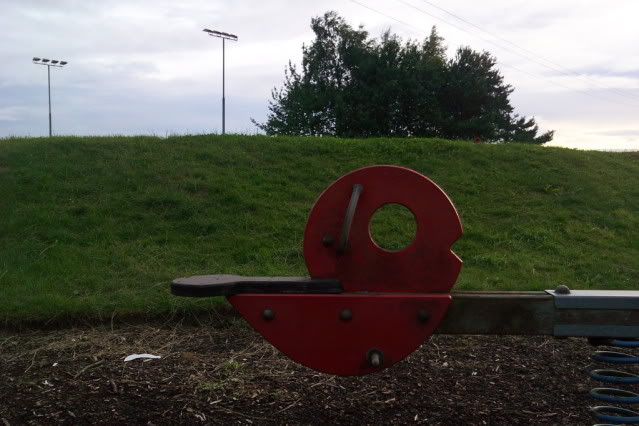 Hedges, and a foreshadowing: silent movie, MacBook as a periscope
July 22 we went to Cromer, a seaside resort town, and to a watermill/museum/shop. Notes and photos are here: Cromer, Letheringsett Watermill, Bunwell church
July 24 we went to London by train for the London Unschooling conference. We stayed in an interesting hotel created from an old townhouse, chopped into rooms, and with a loft in the room. There were four beds in the space of what probably had once been half a parlor. It was owned by eastern Europeans, and the owner (or owner's father) drove us one day in a little car, all crammed in, telling us stories. Another day we took a cab and the driver talked all about how New York cab drivers didn't have to know anything, but in London they couldn't even be hired until they had "the knowledge." That was interesting, too.
We were in this neighborhood:



on Harrington Street (I remember it because it's our friend Bela's last name).
There are some pictures of the hotel and the museum here: Spooky early morning
One of our tourist side trips in London was to the Museum of Childhood, where I took many photos which I hope to link here someday.
The conference itself was unfortunately not very well organized, and some of the attendees were disgruntled. The site was really interesting, though. It was between streets, sort of. I'll look for a map to include, sometime. A color-changing car, in London, which I saw walking back from church there.
July 26, we went to Speaker's Corner in Hyde Park. London-to-Norfolk Day
On July 27, David took me to the neolithic flint mine. I hurt myself, a little bit, but didn't tell the rangers/park-whatevers. Birds, flint mine, Schuyler's house, stufff
I loved being at Schuyler's house.
We went to Diss, Bunwell, Newbuckenham, Norwich, and other places I need to look up. Here are some notes and pictures: Diss, trainride, catch-up
July 29
Ghost sign in Newbuckenham, Norwich, American food
July 30 i went to Bishop's Stortford to stay overnight with Carolyn Pihl. Bishop's Stortford
Carolyn's flat had a great garden and beautiful new kitchen and we went to a Chinese buffet in town.
Getting from "BiSto" to Cardiff involved a train strike, early on, so part of the trip was by bus, but others knew what was going on and I followed the crowd.
July 31:
I went to Cardiff and then on to Llanharan to stay with Joy Kelsay's family. She's American but has lived there quite a while, having moved their with the airforce and met her husband Mark, who is half English, half American. My stack of luggage fell over at the station while I was waiting for the Llanharan train, and I didn't check until I got to her house. The screen was broken. Yikes. It still worked, sort of. The computer worked.
Joy showed me beautiful, wonderful things. The view from the room I was in looked a long way into misty hills and the sky was dramatic.
We went to Cardiff to a parade, and I bought another computer, a 13" MacBook Pro, with a european keyboard, so at first I kept missing the return key, because it's smaller. After a few days I was flying again, keyboardwise.
August 2: I went to church and sat near a man who sang beautifully. Most of the service was sung. I had never heard of those saints.
Sunday morning, proof of being in the UK
LLanharan and Cardiff
Sunday afternoon: St Fagans National History Museum, the row houses, the stations of the cross.
Monday, August 3: Llantrisant Parish Church, dedicated to Saints Illtyd, Gwynno and Dyfodwg. Write about the luck of getting in (a man was cleaning up after a wedding the day before, and let us go in to look), "Look at that Jesus; what do you think?" he said. We looked. Something is different, he said. Angle of the arms? I guessed. Nope. I don't remember that Joy guessed. But it was "no beard." No facial hair. He said there were only a couple of others he had ever heard of.
The Great War window, the immersion baptismal font under the bell tower, the door, the bell, eight bells, the really old tile floor in the chancel, the floor of tombstones, the Roman road, the castle, the view.
Mor4 of Wales before I get confused
I spent the last few days with Julie, James and Adam Daniel, in Ashford, Surrey, not far from Heathrow. I wish it could have been longer.
Windsor, changing of the guard
Holly went back to stay with them that fall for six weeks (through Christmas) and Julie was coming to the conference in January in Santa Fe, but snow kept the plane from ever taking off. Very sad for us all.
They're visiting us in January 2011, though, the whole Daniel family, and I'll get to see them again at their house, I'm sure. Very sweet family.
---
My 1979 trip

2000, with Holly

Holly went alone to stay with the McNeills, 2005
Photos and links from other travels