This is brought as evidence that I really DO sometimes know the word for "conveyor belt." And because maybe some of it will be of interest, especially the link to Roxana Sorooshian's rant once about her use of "screens."

It was on facebook, when someone brought a questionable article and tagged me as a bad example of a mom.
---
You tagged me. That means many of my facebook friends will see your post. It's okay to refer to me without tagging me, if you want to say something negative. But because you DID tag me, it seems better to respond.
Huffington Post authors need hits to their pages to get more opportunities to be published in Huffington Post. Lists of things like that are not synonymous with research and most "research" done on how to make children better students is done by and for school and schooling (people working on advanced degrees in education so they can move up on the pay scale). The author of that article works with children who have developmental problems. Maybe she isn't very familiar with children who are not "behind," or who are not on the competitive conveyor belt at all.
How parents can ignore their own real, present, thinking children in favor of vague negativity and scare stories is a mystery.
Unschooling is not synonymous with anything. There are people who "unschool" except for…", and who "unschool mostly," but if their priorities are learning and peace, then arbitrary rules and decisions made on fear are less likely to seem like good ideas.
If an 11 year old is bummed, it might be worth really looking at his side of things. Being a child's partner in exploring the world is valuable in more ways than people can imagine, if they haven't done it. If the parent sees the child as an adversary who should be limited and made to wait until he's grown even to spend his own money, there will be more problems than they can imagine.
/partners/child
/pamsorooshian
/t/economics
Pam Sorooshian wrote: "As we get older and our kids grow up, we eventually come to realize that all the big things in our lives are really the direct result of how we've handled all the little things." —Pam Sorooshian, June 4, 2007
I have known her now-grown children since they were little. They are wonderful. They do all kinds of things, including really trusting their parents, and speaking fondly of their childhoods. They had all the TV, movies, computer-time and parental approval they wanted.
Her middle daughter, who is in graduate school, wrote this recently:
/screentime/roxana
More on Logic on my page, at that link



---
Here are links to Flow Free and Flip Pix, the pattern games I was recommending that some of you saw, some of you missed. They're easy for children at the easiest levels, and difficult enough to please any puzzle fan at the harder levels.
There are some free games (the app store or googleplay or wherever you get it will say) and some that are very inexpensive ($2?).
Flip Pix can be played on a 5x5 grid, 10x10 or 15x15. Some of the newer games go to 20x20, and some have been retrofitted. On retrofit games you might need to guess sometimes, but in the designed games, it should never require a wild guess. :-)
Flip Pix by GabySoft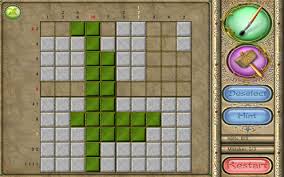 Flow Free by Big Duck Games LLC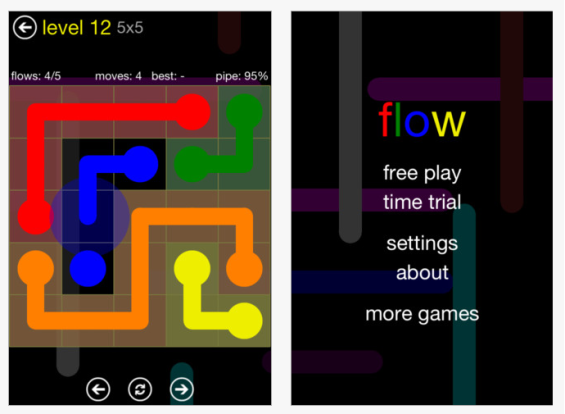 Here's a site where you can play Flow Free with a regular computer: http://moh97.us/flow/
If you get a free version you might get ads (depending where you get it, maybe), but they're just $1.99 (I believe).