Peace for Unschoolers
an index page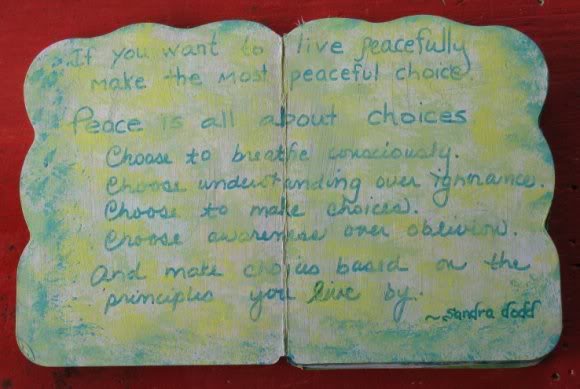 This is from an altered book by Marcia Simonds. The quote is from Big Noisy Peace, and says:

If you want to live peacefully, make the most peaceful choices.

Peace is all about choices.

Choose to breathe consciously.
Choose understanding over ignorance.
Choose to make choices.
Choose awareness over oblivion.
And make choices based on the principles you live by.
---