The beginnings of a collection of the writings of
Jen Keefe
Jen Keefe, quotes or photos, Just Add Light and Stir

---

Late Night Learning, new writing at the end of 2022 (with a link to the original, where there are comments)

some of that, but read it all!
The value of staying up with my kids last night is not measurable—nor is it quantifiable.

But what I can tell you is that I know how much it matters. And even if I cannot measure or quantify the value of sitting on the couch late at night perusing my phone in case my kids come down, or laying in my bed reading with all the lights on in case one of them comes in and lays on the bed to chat, I know its value. Even if we do not have language to define it.

I know it is these very moments that make my family better. Make me a better mother. A better human. Literally change the world. Right from my own kitchen island.
(read it all)
---

I fought motherhood for a long time. What helped me settle in and fall in love with this life and in practical love with my kids was going all in. I read here frequently. I tried. I watched. What I mean though is I went all in with my kids.

---

I've found it fascinating (I don't use that word lightly) how many different things are connecting for me, as an adult, through learning to unschool well. I didn't understand how things connected from school. Wars, geography, fractions, the Russian language... it was all individual stuff. I moved dutifully from one stand alone period to the next trying to do the bare minimum work not because I was lazy or stupid but because none of it *made sense*.

Now, daily almost, I'll watch or read or hear or be talking about something and I'll think "oh my gosh! That's connected!" Or, "That's why that happened there."



There's more!
(a third of the way down the page, under the Pacman)
---
Jen was interviewed twice by Pam Laricchia, so you can hear about her family and unschooling, or read the transcripts:
EU044: Ten Questions with Jennifer Andersen

transcript


EU188: Our Unschooling Work with Jen Keefe

transcript
---
---
Until I add more...
Here is the search from which I'll work to continue filling in this page, and I will get back to it.
---

Alicia, Sandra, Jen Keefe: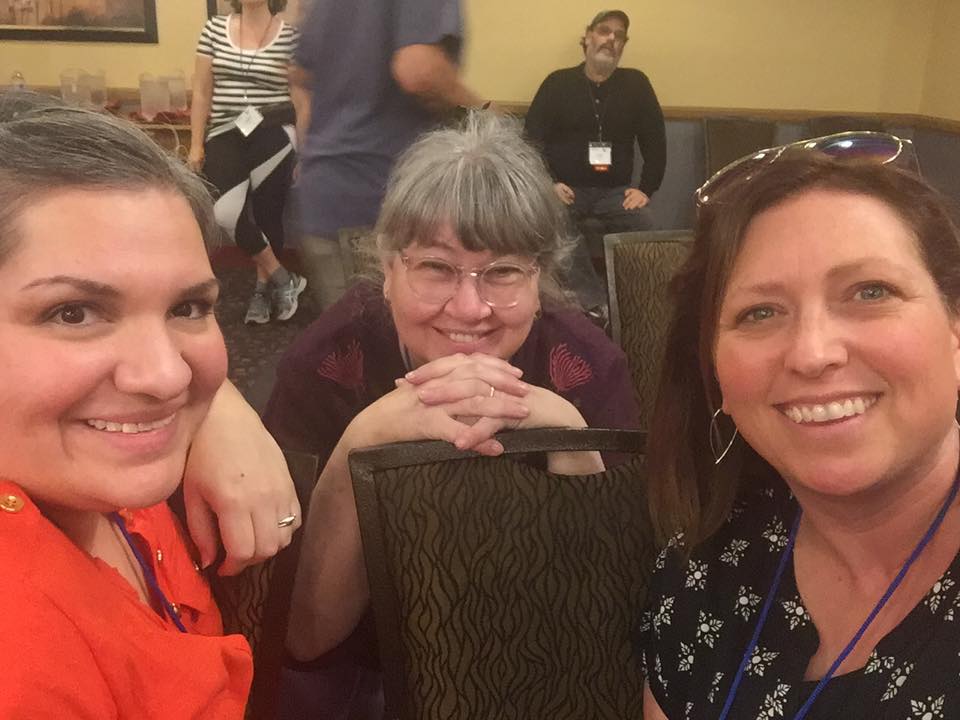 (and Alan in the back)



Jen Keefe and Sandra:


---
Jen's own page, Pondering Jen


Real Women's Work Podcast with Jen Keefe

Other Unschooling Voices