The Vigil of Tancred dAvignon
May 5, A.S. XLI (2007), at Bohemond's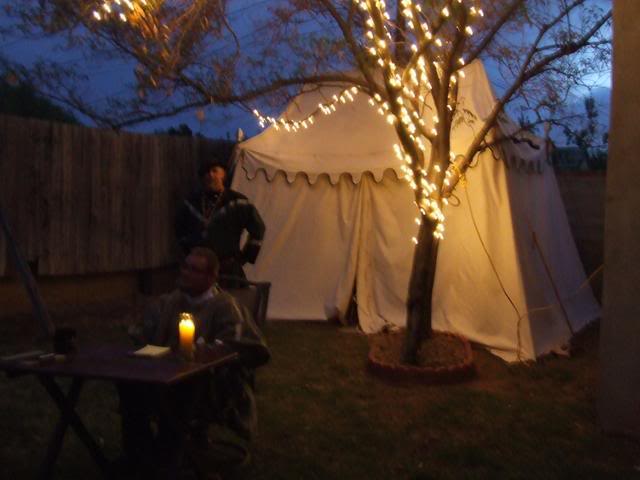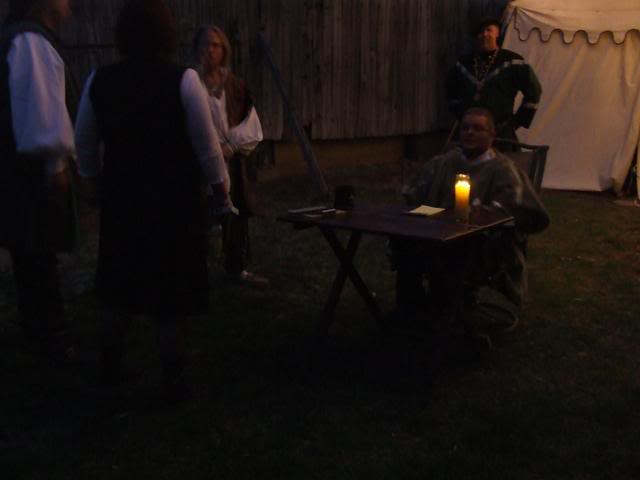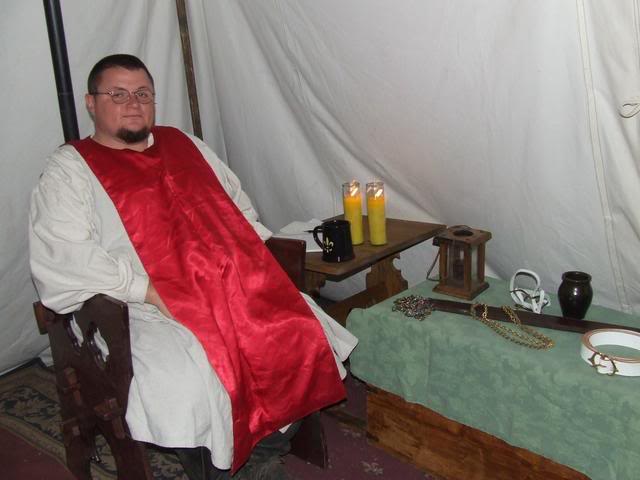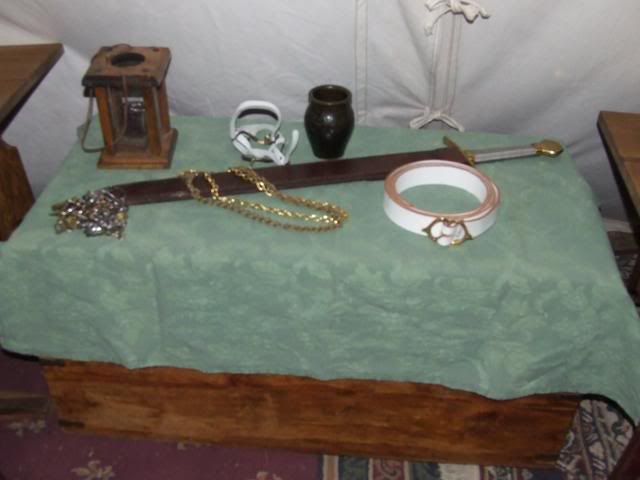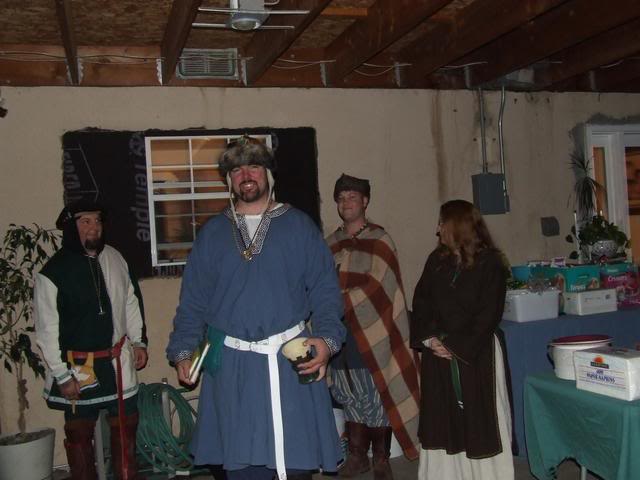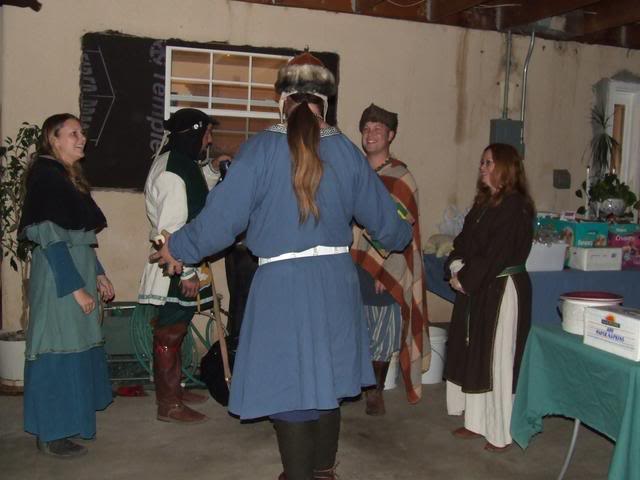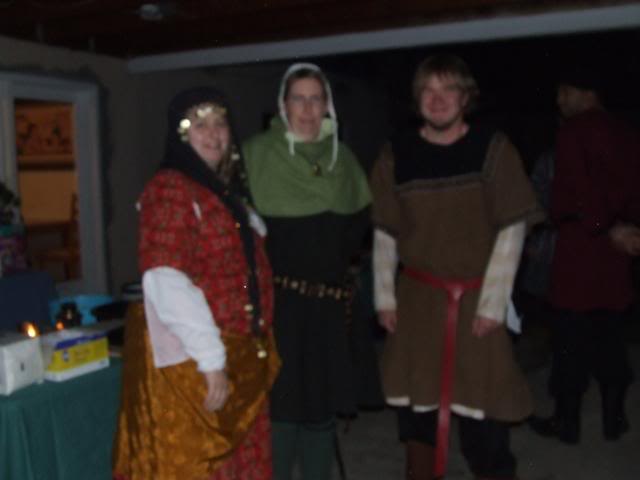 Photographs by Ælflæd of Duckford, who would've taken more but the flash was intrusive. The photo of Anne, Matilda and Bardolf was taken without a flash, as were those outside the tent. There was a fire on the other side of the yard with chairs for ten or twelve people, and at one point there were about thirty people there. The vigil lasted until the morning birds were singing, Bohemond said, and there were half a dozen left to help clean up. It was very nice. The King and Queen, Crown Prince and Princess, Baron and Baroness were all there: Artan and Aziza, Mordygan and Madigan, and Gregor and Monika.
Peers in the lineage of Gunwaldt and Ælflæd * Other Duckford links