Mothers and Mother's Day

2011, flowers and a card were on the kitchen counter for me, Saturday before Mother's Day. The card has a photo of lilacs on the front and says "Mom, you're heaven scent! Happy Mother's Day." The handwritten note, in Holly's handwriting, says
"Mom, we'll all miss you in big, little and unexpected ways in the coming months.
Love always from Holly, Marty & Kirby"
(I'm leaving at the end of the week for two months in Europe.)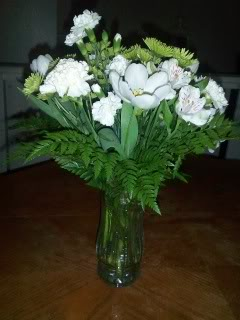 ---
Priscilla Sanstead sent a note and image, and gave me permission to share them.

I was going through 18 years of childhood memories and found this Mother's Day drawing from dd, age 11, taken out of public school the prior August. We weren't totally unschooling yet, but I was getting there. She was loving her love of learning with her mom.

It says:
Mother Dinner

feed your child these wonderful things that show love

Peas of Perfection Help
Gravy of Fun Learning
Mashed Potatoes of Education
Mac N' Cheese of Abilities
Steak of fun
Toast of Good Treatment
Cookies of toys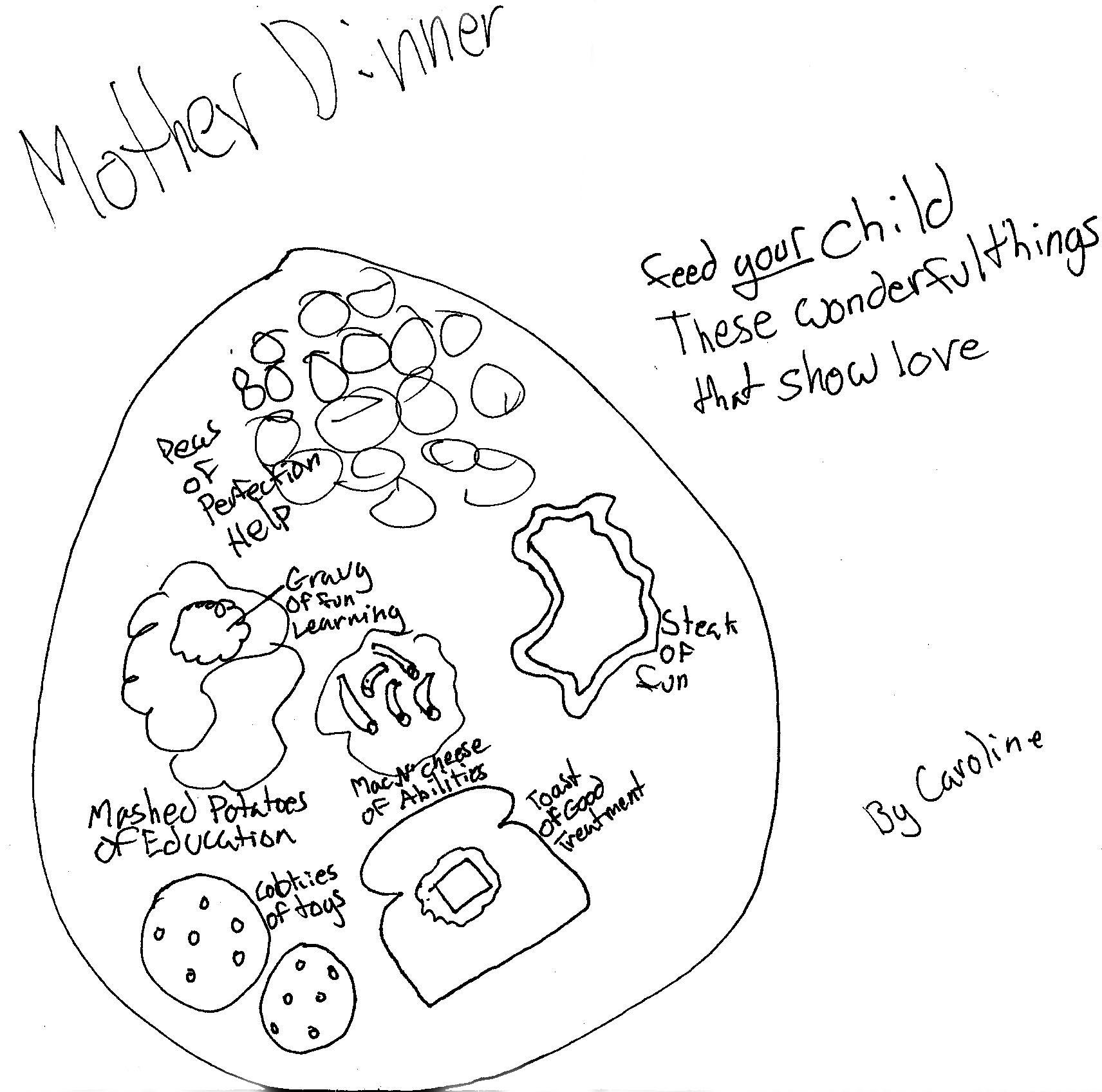 ---
This is a Christmas, not a Mother's Day song, but it being about a mother and baby, it seemed relevant. I like the song. The one that says Kenny Rogers is Kenny Rogers and Winona Judd (I think).

What if every mother treated her child as though he could be God?