A faggot, Llanharan, August 3, 2009
The butcher shop was closed because it was Monday but the fish and chips shop was open, and these are pictures of the two shops, and Joy, and the food (out of the tray and onto a plate at her house) and the bag it came in. And the last photo is the two pieces of fish we got. I put my hands in for scale. They were HUGE.

Below all that, I'll link recipes and history and other photos (soon).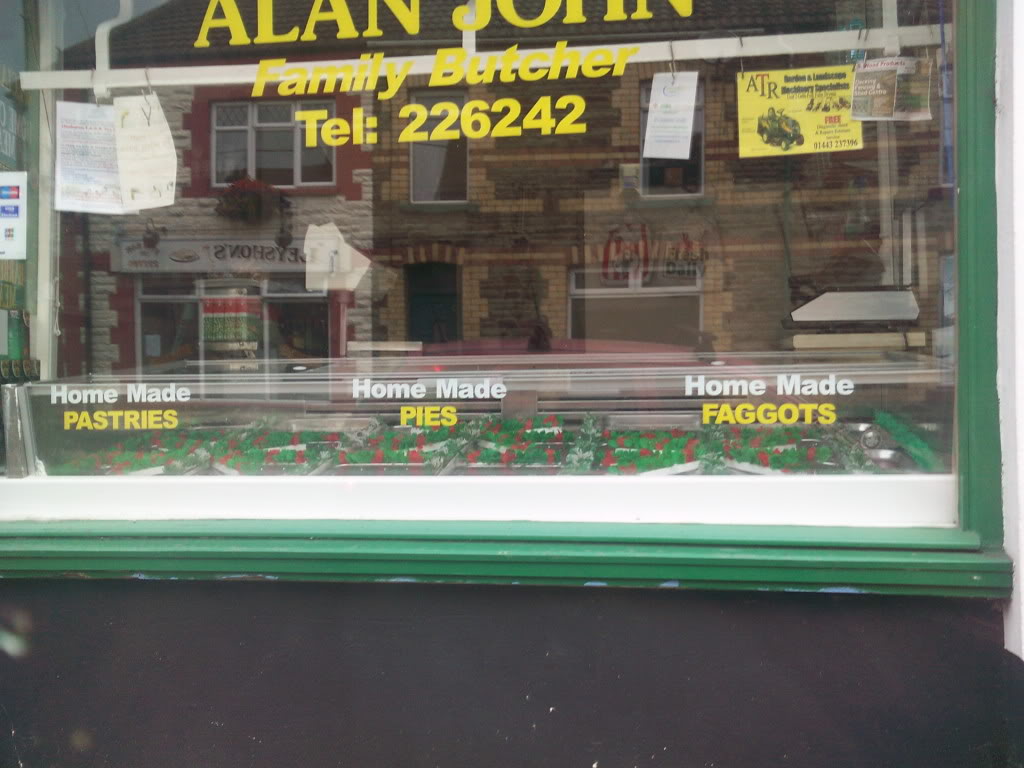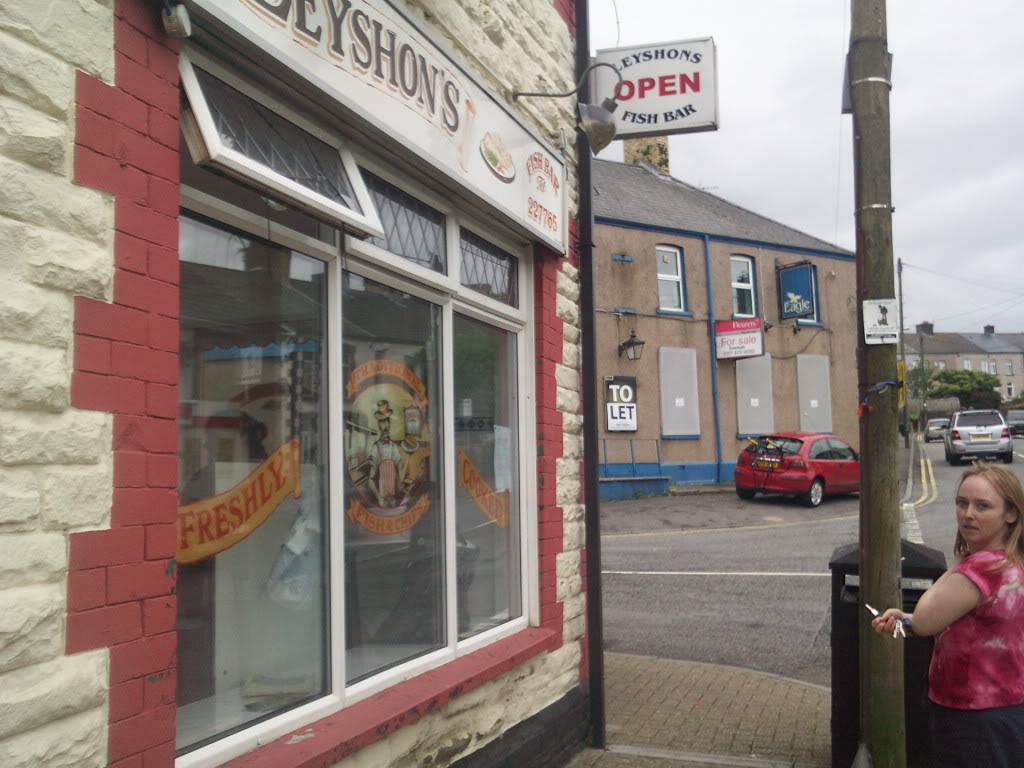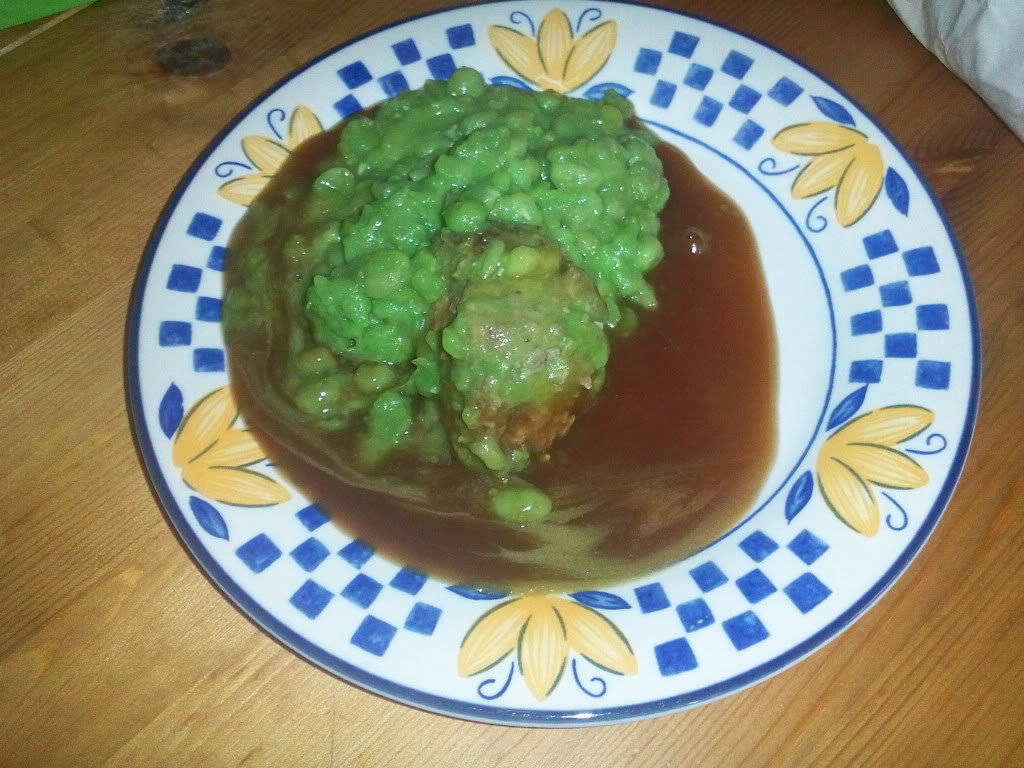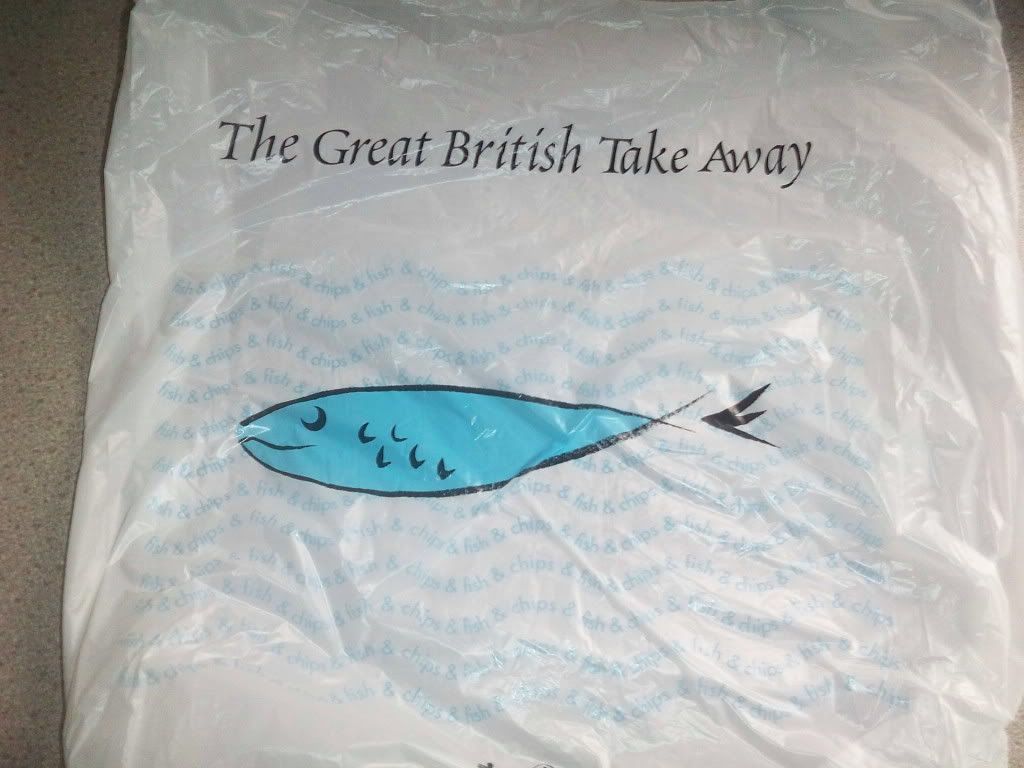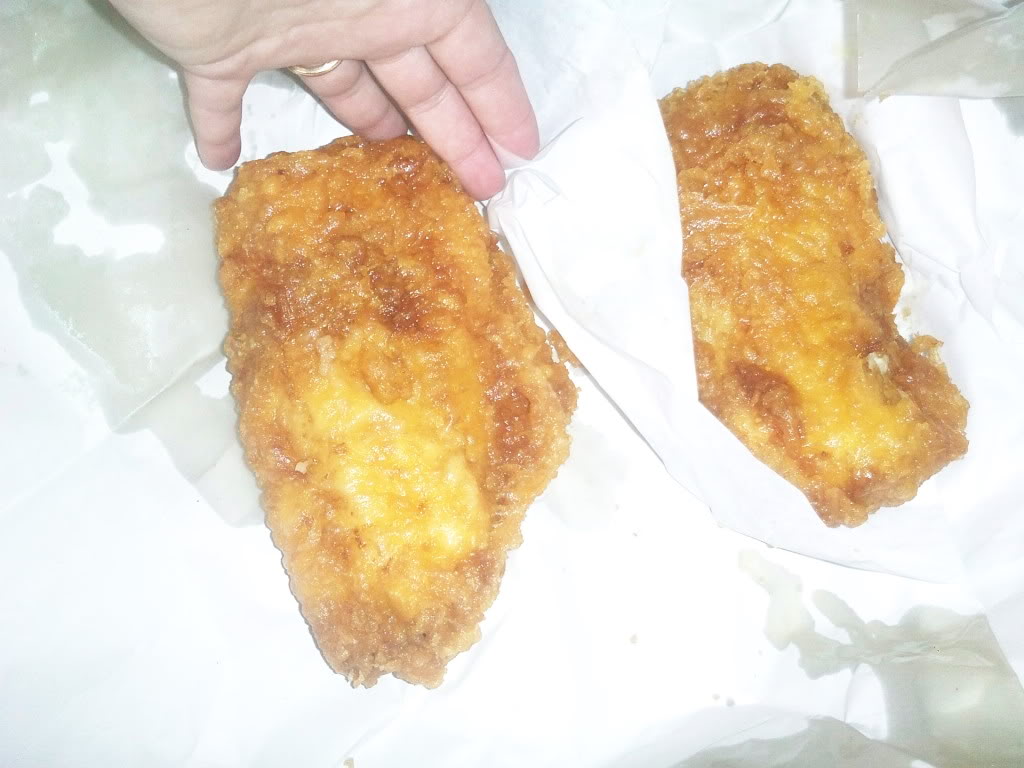 ---
Click around below for various recipes.