A Monkeyplatter Story

Susan May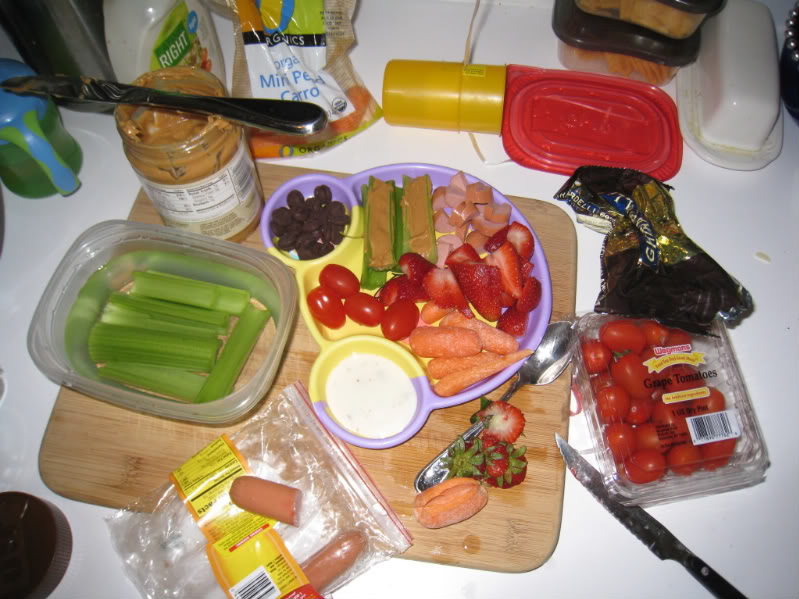 Just wanted to share a picture of what I called a "mini-monkey platter" in my mind. I made it for my almost 3 yo daughter and she loved it! It had carrots, grape tomatoes, ranch dressing, chocolate chips, celery, celery with peanut butter, cold cut up hot dog, and strawberries. She munched on it all afternoon. The first two things she ate were a tomato and carrot. The only things left right now are the chocolate chips and celery! It also inspired me to make a pretty, yummy salad with side of cantaloupe for myself. It is so hot here (DC) and our building doesn't have the air on yet, so it was just what the doctor ordered!
Have I told you I love all the ideas behind Unschooling, because I do!!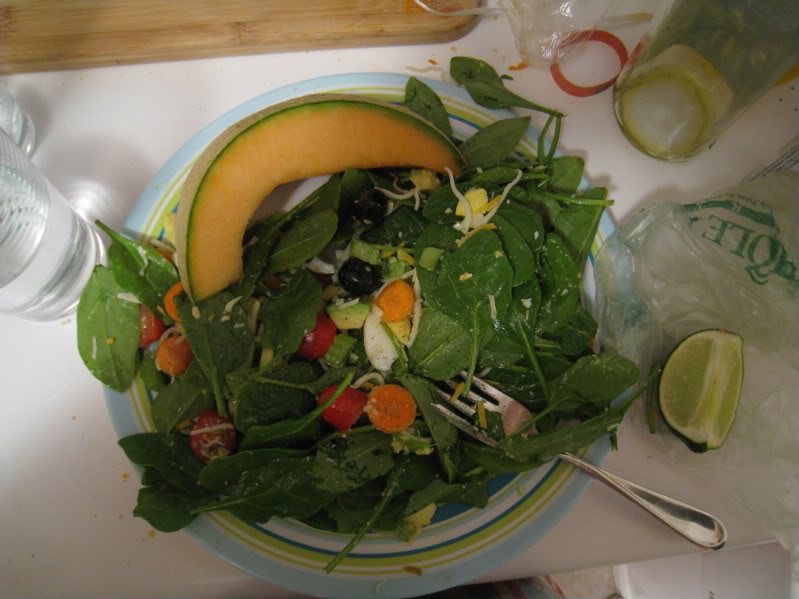 More, on Susan's blog: http://crunchyconmom.xanga.com/700219831/random-thoughts/
---
More about food and eating * * * peace * * * "Building an unschooling Nest"