"I never had this much fun, or got so much out of a day in school."



A Great Day

I just wanted to share the great day I had with my 2.5 year old son Logan.

He is at the age where people are questioning us about pre-school. Everyone is in such a rush to get their kids out of the house.

Today exemplified all of the reasons that Logan will be Unschooled.

We left the house and headed to the subway, (we live in Manhattan). On the way there, Logan spotted a number of street signs. He commented on their shapes and colors, he gets very excited by this. We got to the subway, and he said we were taking the "A" train, so we sang the song together. At 14th Street there is an elevator to get out of the subway, so he talked about going up and down.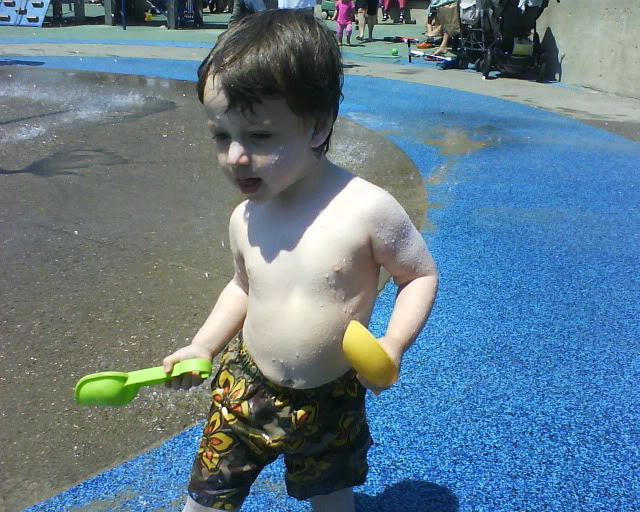 We were headed downtown to a really fun water playground. He had a blast playing in the water, filling up a cup and spilling it out. He also practiced his climbing to get to the big curly slide. Logan also got to socialize with lots of kids of many different ages. Sometimes that takes some negotiating...he's learning. After a few hours we headed back home.
When we got off of the train, Logan wanted to go to Central Park, which we call our back yard. There is a small lake near us, and he loves to look at the ducks. We watched the ducks; he counted sticks and threw them in the water, looked at trees, flowers and squirrels. Sometimes we see Raccoons too. As an added bonus, there was a troop of actors performing Shakespeare. There was sword fighting, so Logan wanted to watch the show.
It was such a fun filled day with no nap, so now he is fast asleep.
I never had this much fun, or got so much out of a day in school.
Meryl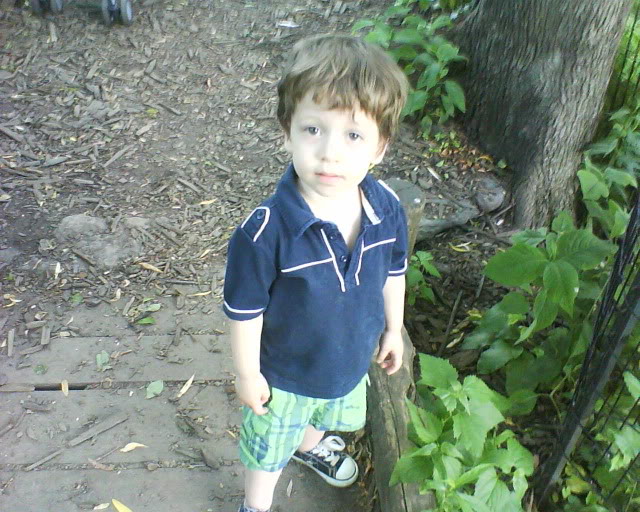 Reports of other unschooling days

Ideas of things to do with Young Children

Playing