David Bowie in the Chelsea News, September 1967
Click to see an Image of the letter with which this was sent from David Bowie in London, to Sandra Adams in Española, New Mexico, in 1967.
Click any section for an enlargement. (When you get to the linked image, click that one again.) Sorry it skips around a bit, and I don't know why that one section scanned lighter, and one (if you click) turned sideways.
I plan to transcribe these two articles anyway, soon (I hope).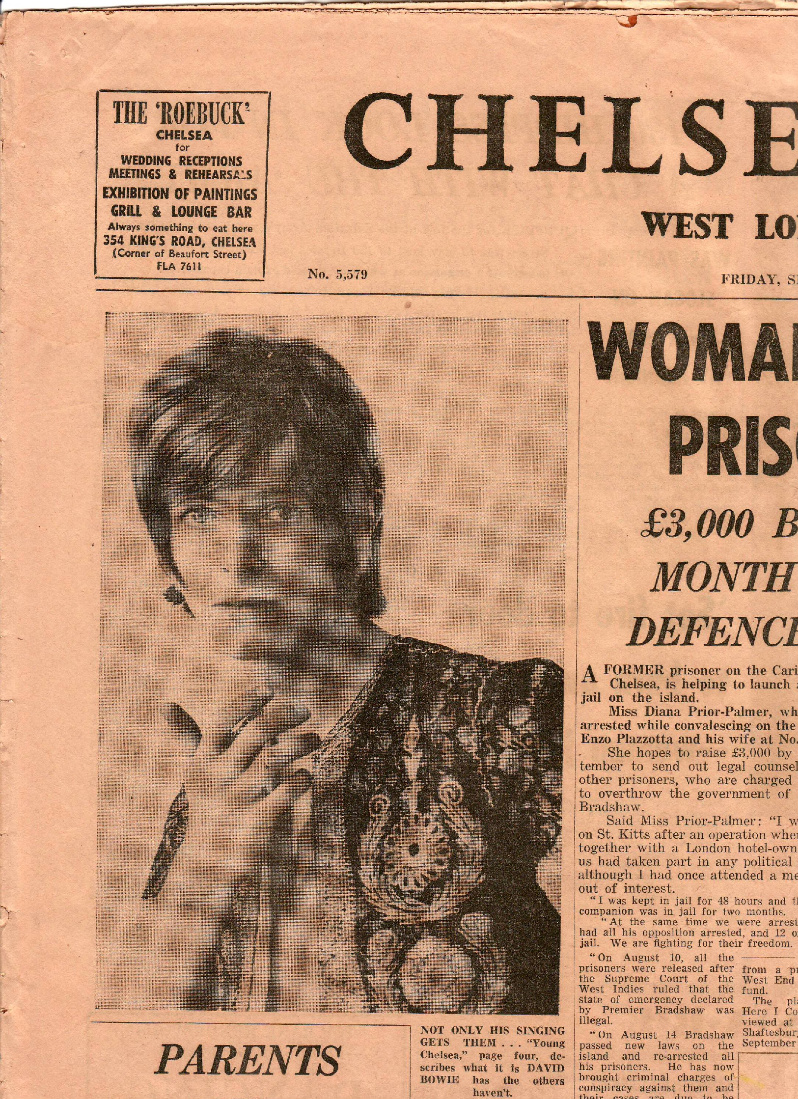 p>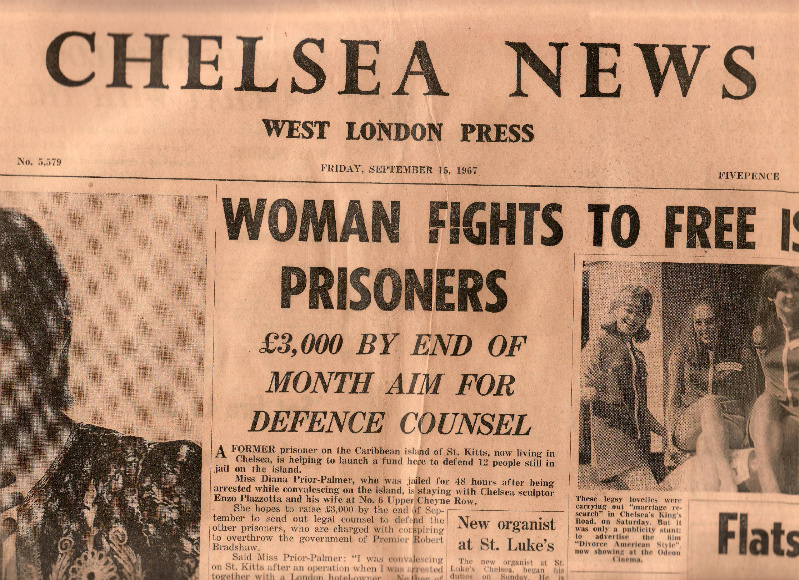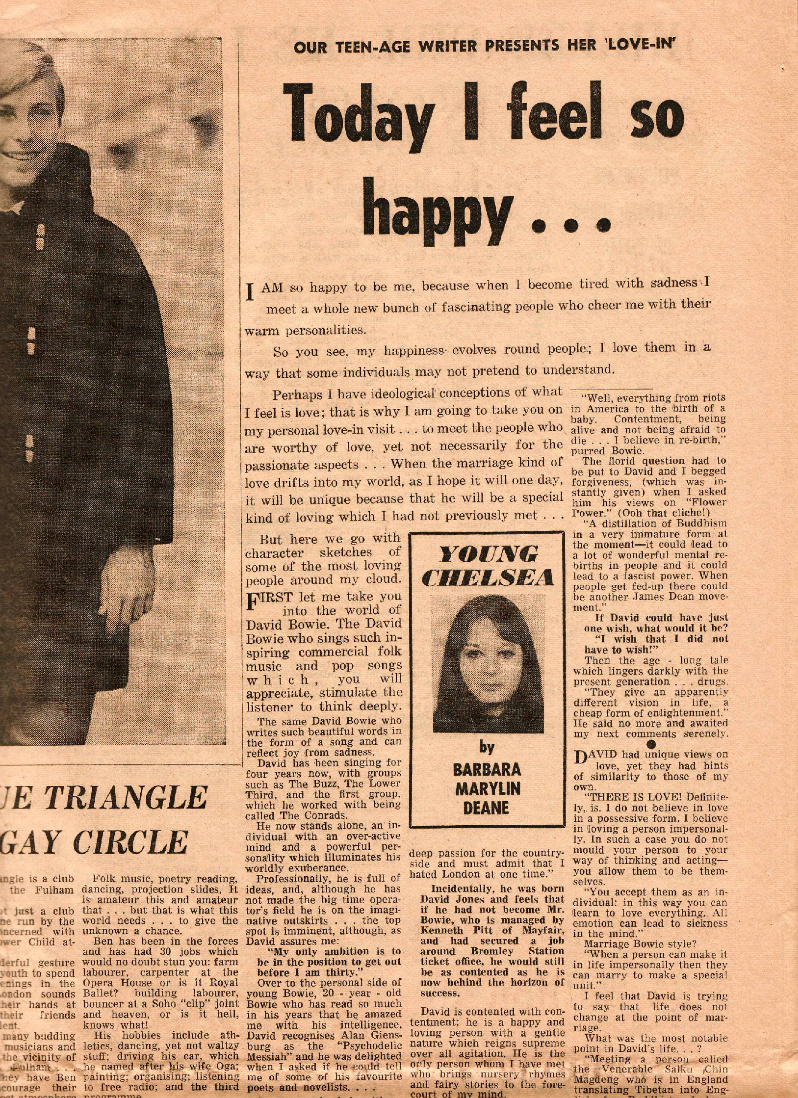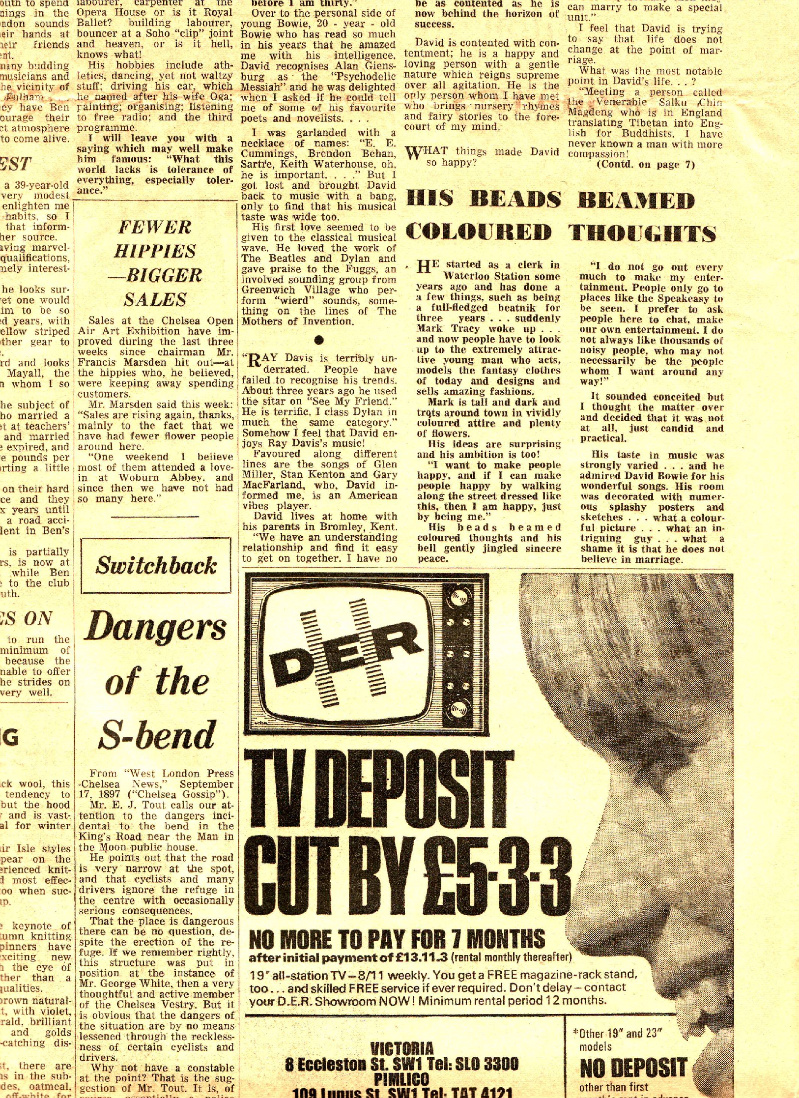 This page mentions Pirate Radio, in another article: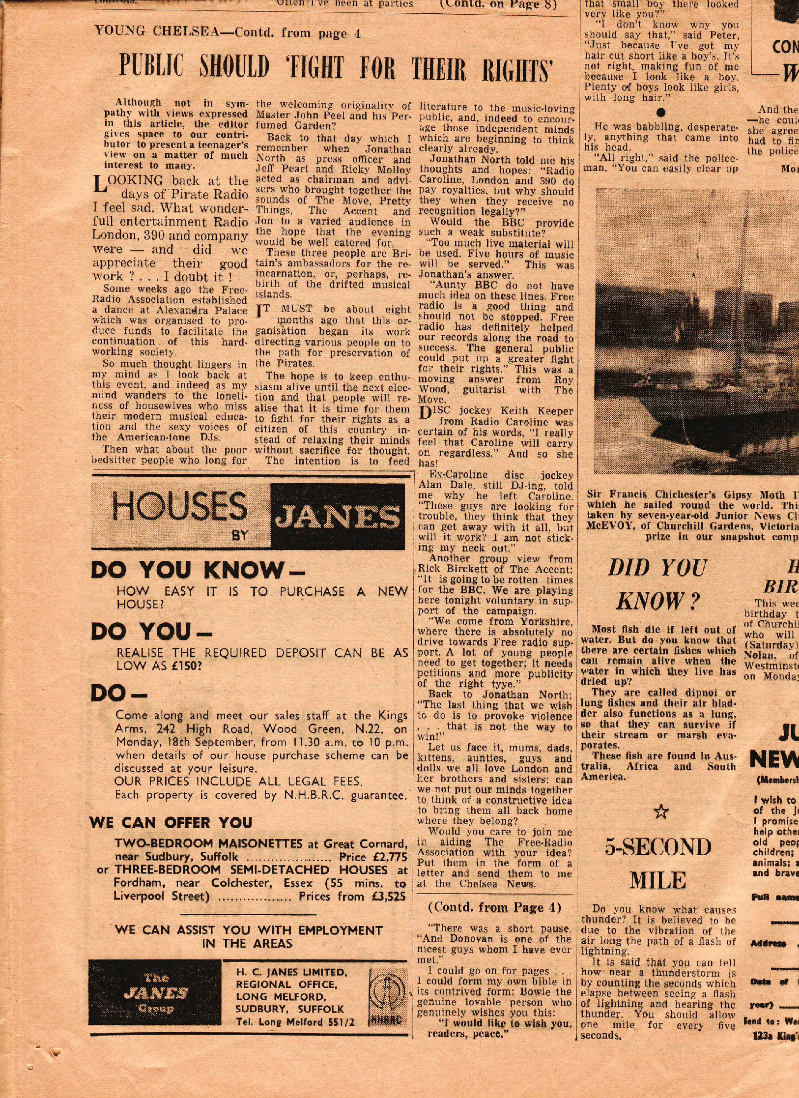 More like this

2001 webpage with letter * ">After "Letters of Note" published it in 2009 * Notes and letter-related articles on the day Bowie died, January 11, 2016