Created first as a bio page for the 2011 ALL Unschooling Symposium and updated later:
Adam Daniel
Adam was born in 2005, and lives in Ashford, Surrey, west of London, with his parents James and Julie Daniel.
In 2011 Adam joined the Beaver Scouts. He was also participating in and enjoying "Stagecoach," a weekly dance, drama and singing group and he loves putting on his own shows at home. He helps his mum run a fortnightly home ed group meeting. Adam loves his iPad, his DS and his computer, and has a huge number of other hobbies and interests including animals, Star Wars, dinosaurs, pokemon, Beast Quest, swimming, reading and playing with words.
Adam's picture has appeared several times in Just Add Light and Stir.
(images are links)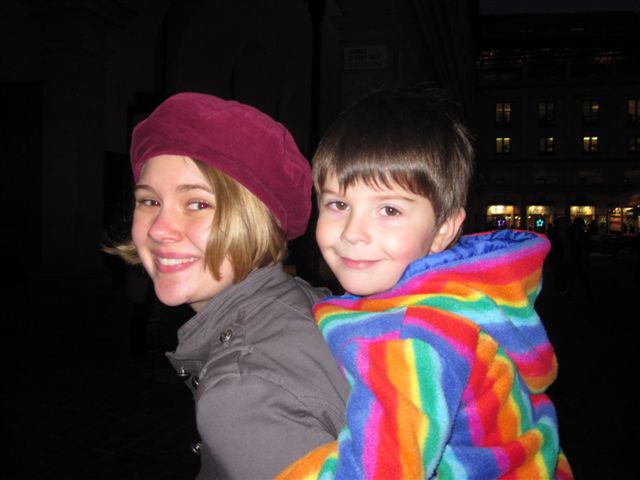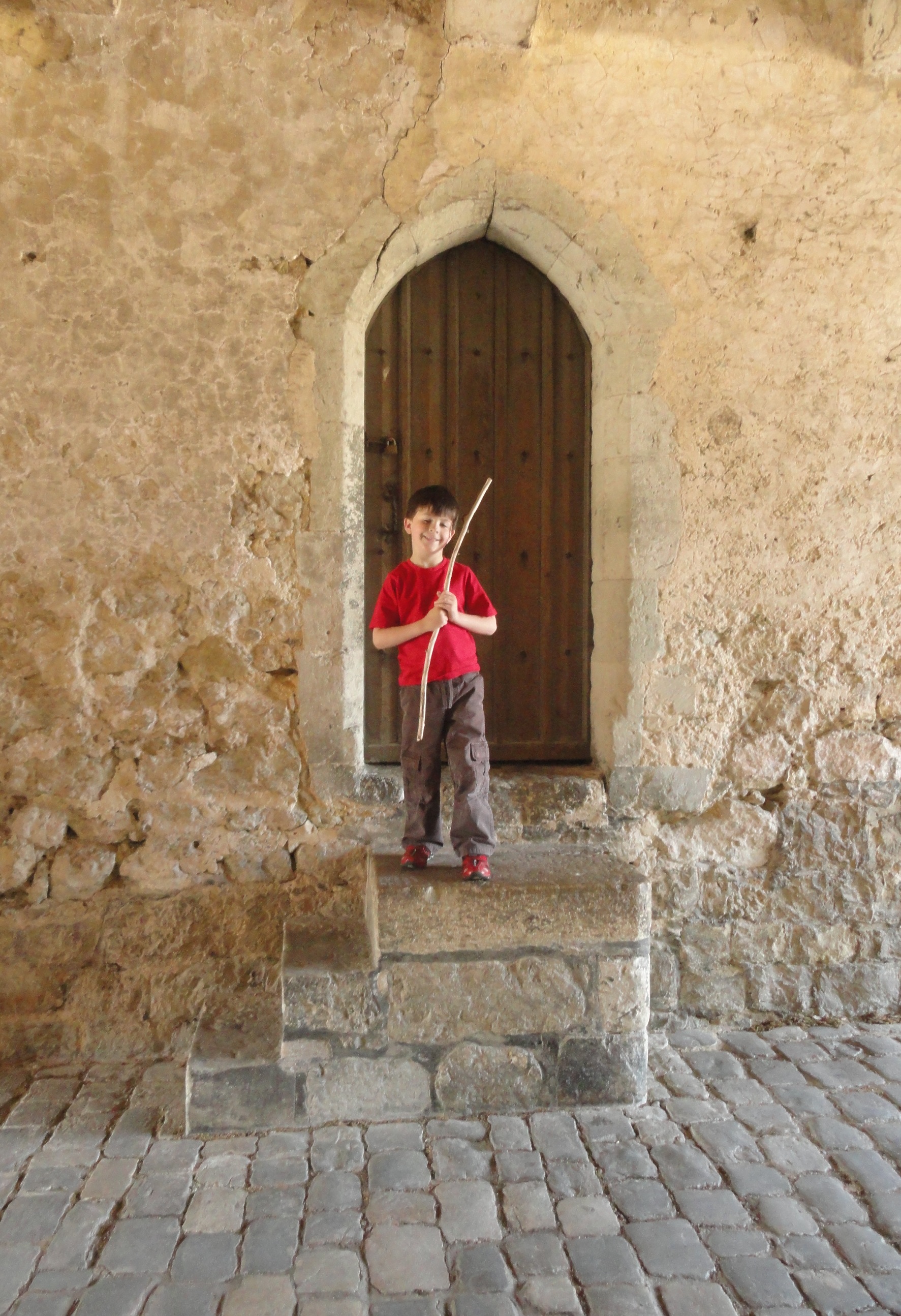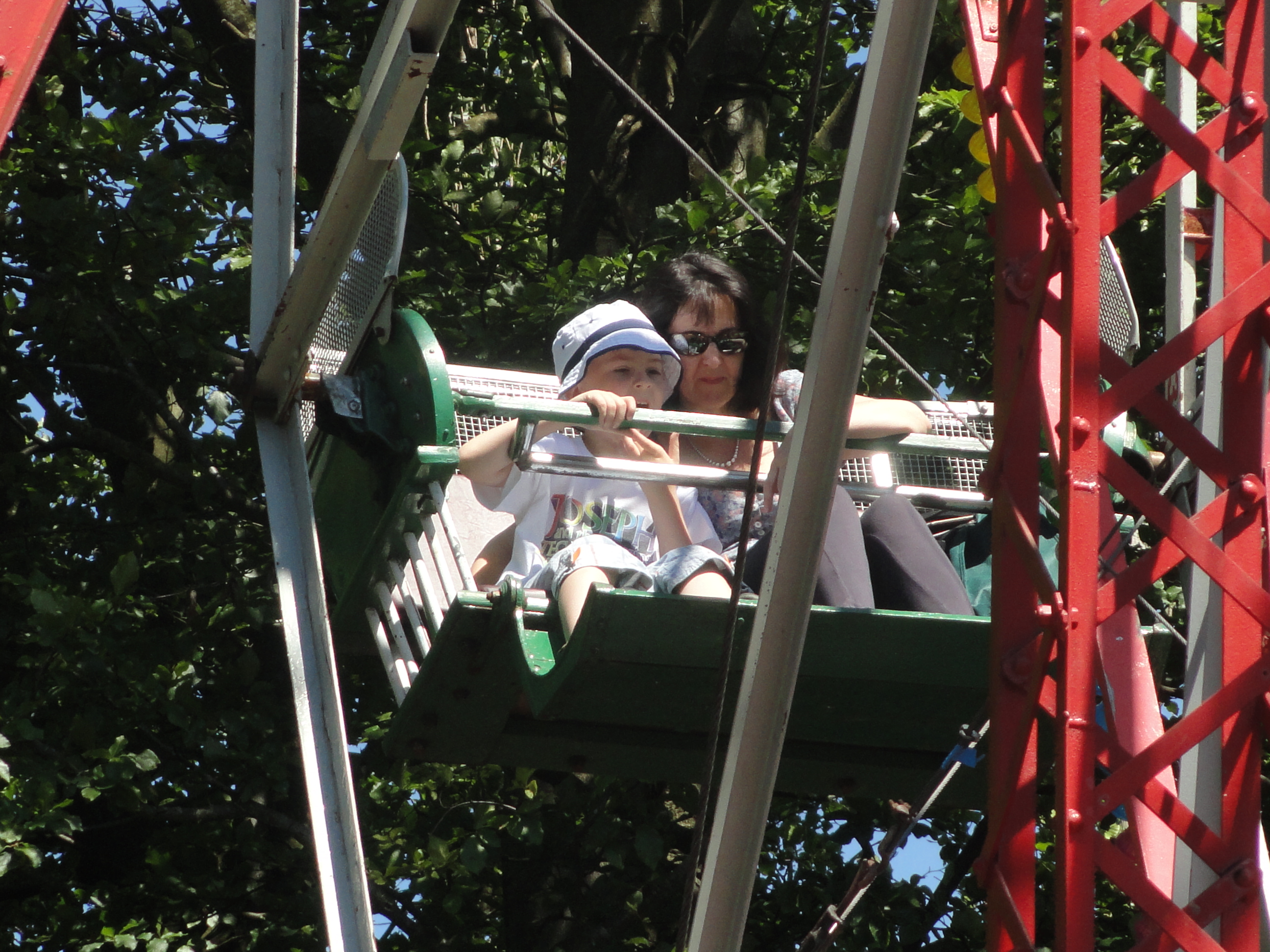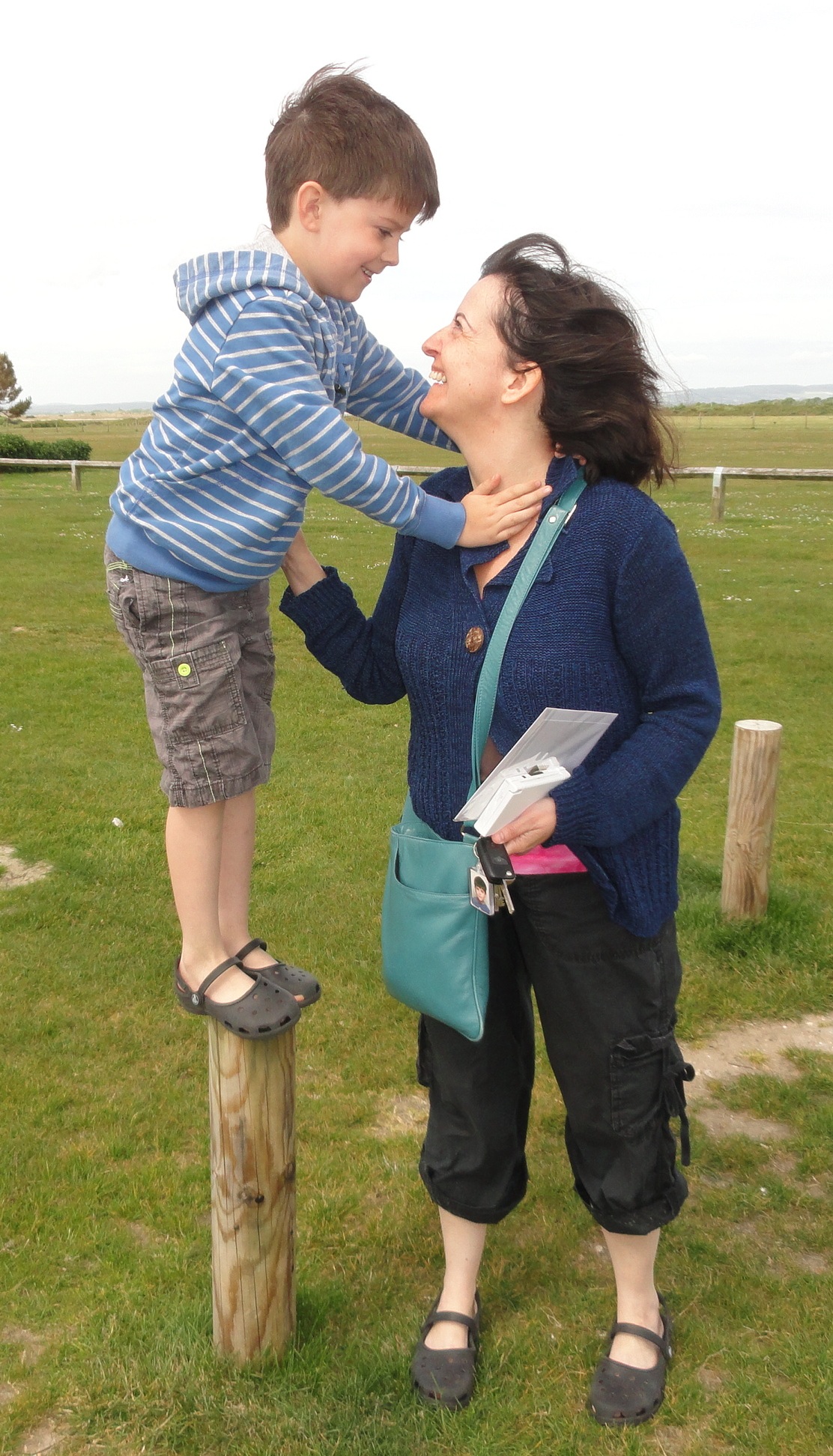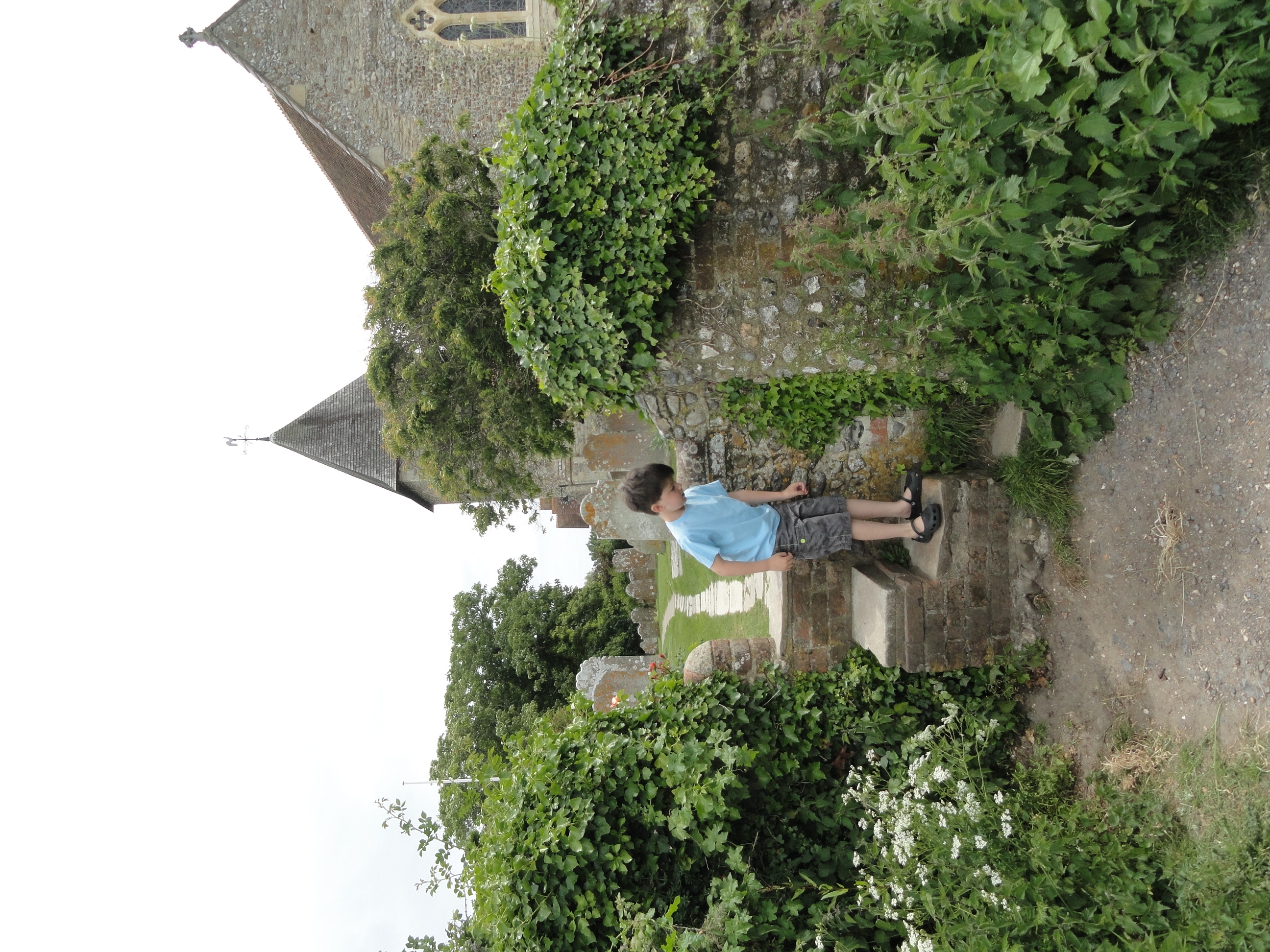 Here is a picture by Julie, from December 2009, when Holly was staying with the Daniels:
Princess Leia (portrayed by Holly Dodd) and Luke Skywalker, in his pirate guise (portrayed by Adam Daniel):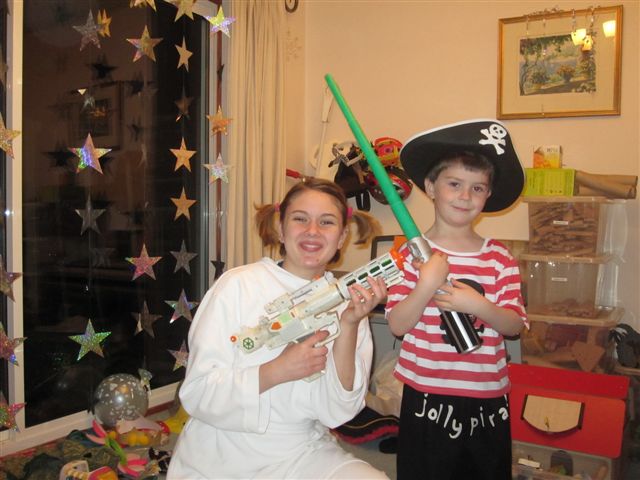 In December, 2011, Adam was a speaker at the ALL Unschooling Symposium in Albuquerque, New Mexico. Adam's mum, Julie, helped with his talk. She and her husband, James share being at home with Adam and running their training and coaching business. Julie wrote, "The most fun is the time with Adam!"
In the summer of 2011, the family hosted a one-day conference in London for home educators and unschoolers: Learning trust—"Trusting Learning In 2012 it is being moved to Ashford, Surrey, and expanded to a two-day event.
---
Julie took the photos of Holly Dodd and Adam. Sandra Dodd took the other four of Adam (and that's Julie with him in two of them).
---
ALL Unschooling Symposium announcement of Adam's talk (photos of the family)

Notes from Adam's 2011 presentation
2014 Interview of Adam's mom, Julie

Story of Adam and the sugar cubes (halfway down; GOOD)