Request for Donations
Please help me with expenses. I asked in 2017, and skipped last year.

Sites and online services cost me about $600 a year. Last year it was a $300 more, too much, for photo storage, but that price has gone down again. (Temporarily some sort of muttery... mutteryextortion, but I paid it because Just Add Light's photos are in there...)
OH! Just Add Light and Stir has over 3,000 posts now!
Recently my laptop (my portal to all of you) has begun to show signs of advanced age and overloadedness. I have sound files it can't upload. It doesn't always find images easily. I need to replace it with something that will fit everything it has now, and that has some empty warehouse space. (The new keyboard it would have would be good, too.)
Thank you!
Really, truly, thank you.
---
Longer request with emotional appeals
---
There is a similar button, if you click these trees.
People don't notice it there, in the middle, at the bottom.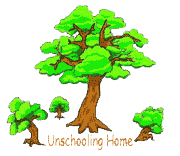 For those who prefer paper, a check could be sent to me at
Sandra Dodd
2905 Tahiti Court NE
Albuquerque NM 87112
Thanks!