Gradual Change
Gradual Change is important.
Best Unschooling Intros
Joyfully Rejoycing, Joyce Fetteroll
Well organized, attractive website
Living Joyfully, Pam Laricchia
Current and cheery, nice newsletter
Unschooling Support, Amy Childs
Short, great podcasts—fifty-two of them, fifteen minutes long, generally.
On this site:
Beginning
---
Some Local Contacts

If you're having a hard time finding unschoolers near you, there are more ideas here about where and how you might look.
---
News Articles, Research, Media...
Although this isn't named "unschooling" it's run by unschoolers and so articles posted will be heavily unschooling-related. unchooling.blogspot.com
---
---
"Read a little, try a little, wait a while, watch."
*
---
"My kids might never know how much they owe their fabulous childhood to unschooling.com, and that's the way it should be, but *I'll* be forever grateful!"
[Patti Schmidt, unschooling-dotcom, 5/05/03]
Help is here!
There's even help for remembering to breathe.
Free, fun INTRO TO UNSCHOOLING by Pam Laricchia

DAILY: Just Add Light and Stir
daily blog with a quote, a photo and a link to cheer or inspire you
(or explore the 2000+ posts already there, with the randomizer)
---
Books: This site, SandraDodd.com, is my own greatest contribution to the unschooling-help arena, but there are other places you can go.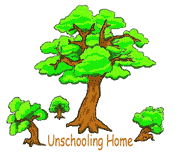 To see what the daily lives of unschoolers look like, here are some blogs. Each has links to others.
Today was Amazing, Heather Booth
Seeking Nectar, Rippy Dusseldorp
The Bharadwaj Shine, Hema Bharadwaj
Unschooling Supermom, Mary King
Living our Own Lives, Julie
Blog of the Zombie Princess, Ronnie Maier
Second to the Right, Mandy Sicard
The Mahogany Way, Darcel Harmon
our joyful life, Kelli Traaseth
Hummingbird Haven, Gail Higgins
Sandra Dodd (Dodd family news)
MANY MORE (right-hand column)
Reassurance
"How to Be a Good Unschooler"
inspiration from Pam Sorooshian
Doing Unschooling Right (title from a series of videos organized by the "Do Life Right" site)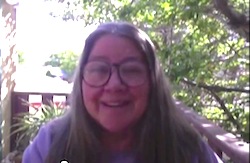 What Helps Make Unschooling Better? (edited transcription of an online chat)
---
Discussions

AlwaysLearning
for committed unschoolers and John Holt fans

Radical Unschooling Info, an open group on Facebook (you can read without joining)
---
Hearing Voices
Links to many sound files (some interviews, many conference presentations) and a few videos are here: SandraDodd.com/listen
---
Daily Lives

Typical Days is a collection of all that happened in one day in the lives of various unschooling families.

See the blogs below, too, which have their own links to other blogs and sites.