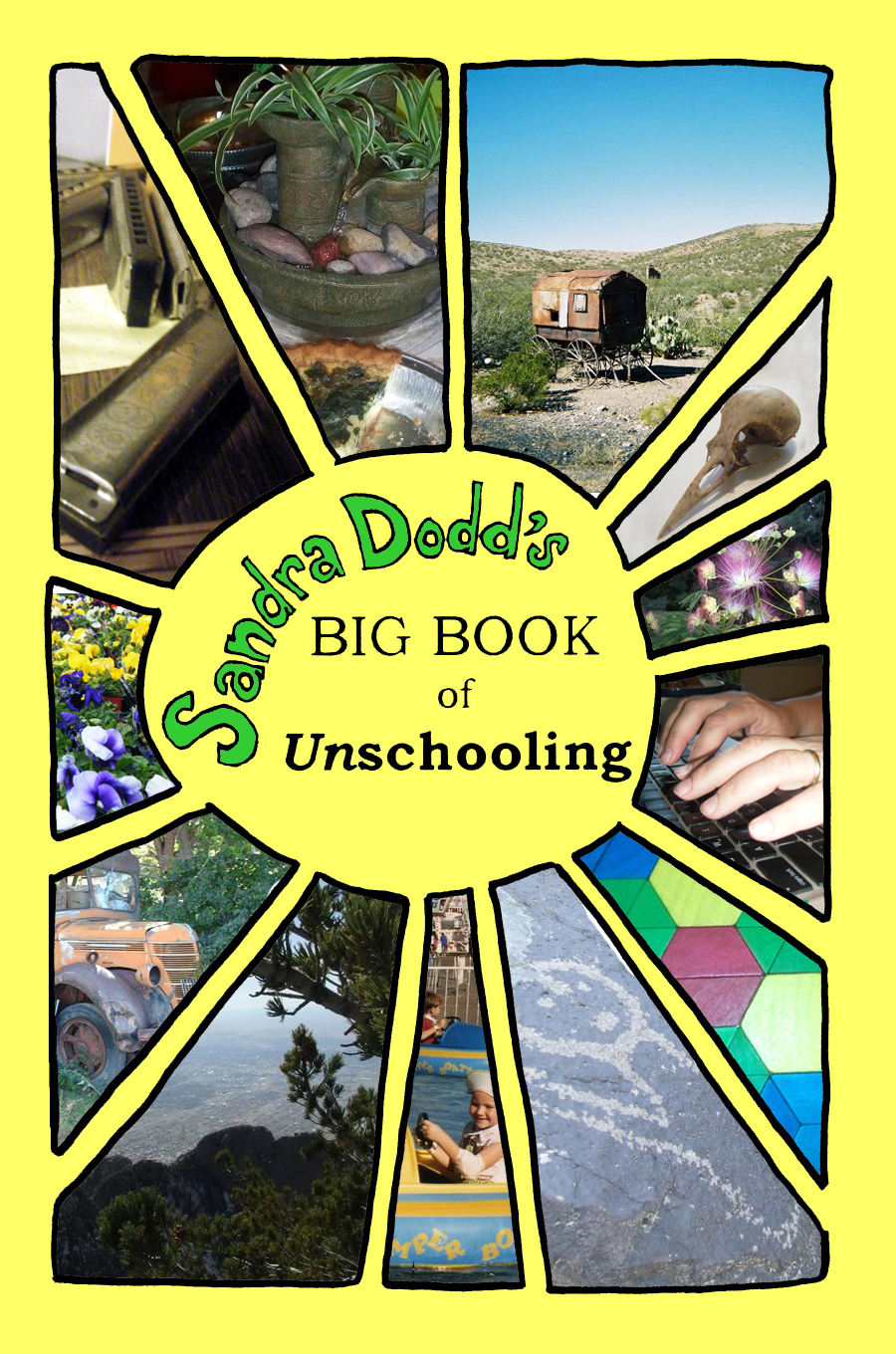 Dedicated to Hema A. Bharadwaj
Foreword by Pam Sorooshian

copyright©Sandra Dodd, 2009
Paperback, 350 pages, 6"x9"
ISBN: 978-0-557-18155-1
Sandra Dodd's Big Book of Unschooling
How does unschooling work? There are many ways families can optimize natural learning in their lives, and find joy and laughter along with it. New unschoolers have had the same questions over the years, and experienced unschoolers go through some similar stages of nervous doubts. This book addresses and summarizes dozens of concerns and puzzlements about whether and how children can learn without schooling. Comments and more info about the book.
$25 plus postage.
International priority rates have gone up shockingly and suddenly, in early 2013.
I need a phone number, now, for any order outside the U.S. (for the post office form).
and they went up again, and again, so...
#1, a new edition is in preparation.
#2, maybe wait for that, or try a PDF download from Lulu.com, or (for Europe and Australia) Amazon print on demand.
BETTER OPTIONS COMING IN EARLY 2019.

TO ORDER FROM THE AUTHOR (other options below):
U.S.

Canadians, maybe Lulu.com will be less

EUROPE: Amazon will be less expensive
OTHERS: try lulu.com or amazon first, because international shipping is so much.

$31
with postage

$45
with postage

$49
with postage