I don't know much about the 16th century Mr. Gerard David, but...

I know he had this one cool basket: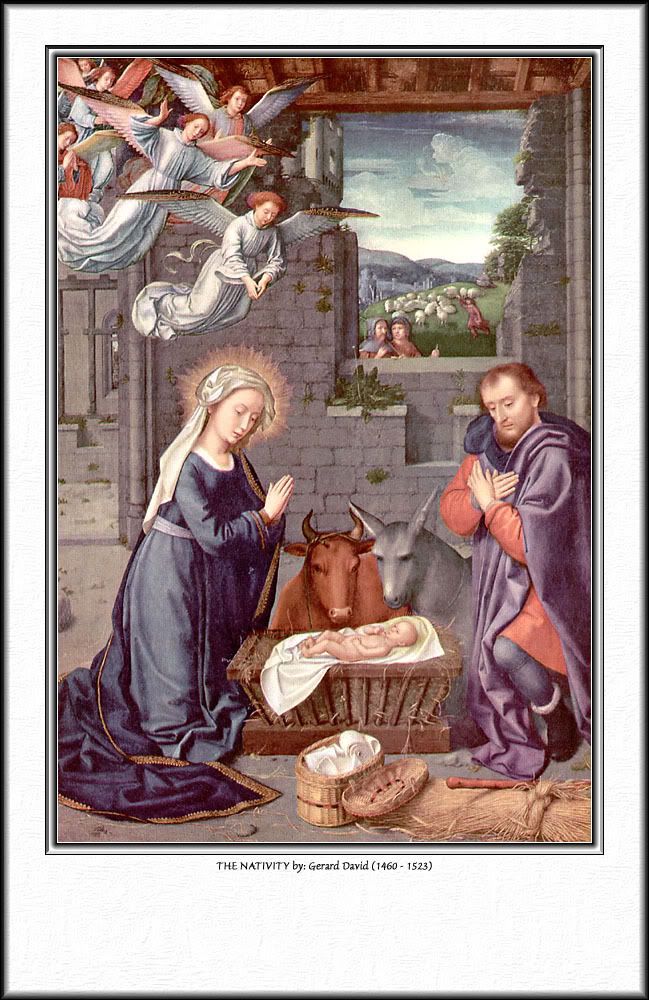 because he used it in more than one painting.
Had I not seen the top picture, I wouldn't have known what was in the basket in the other.
It's Mary's "diaper bag"!
More of baby Jesus and grapes by other artists or just a collection of art stuff.