Master Eadweard Boicewright
Calontir
July 2019
Posted on Facebook by Matilda Seton, July 6, 2019: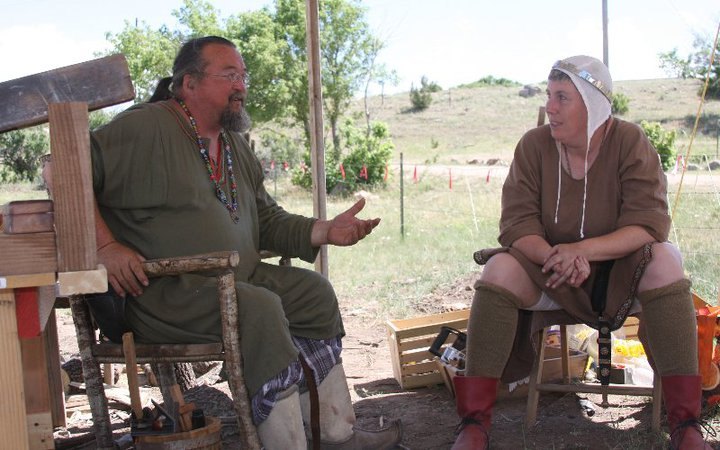 Master Eadweard Boicewright from Calontir has passed away.
This was from Battlemoor in 2010, the first year I met Master Eadweard. I had heard there was going to be a woodshop onsite so I brought the shavehorse I had just made. He promptly broke it and forced me to fix it (teaching me a better way). At Battlemoor couple years later, after I had been offered a Laurel, I hid out at his woodshop and made pegs all day. People would come by to talk to me, but he would shoo them off and tell me to get back to work. At that event, he made a stool with a woven seat from wood gleaned from the site. He gave it to me at my vigil. He was kind and generous, and taught anyone who wandered by.
I am super sad right now.
---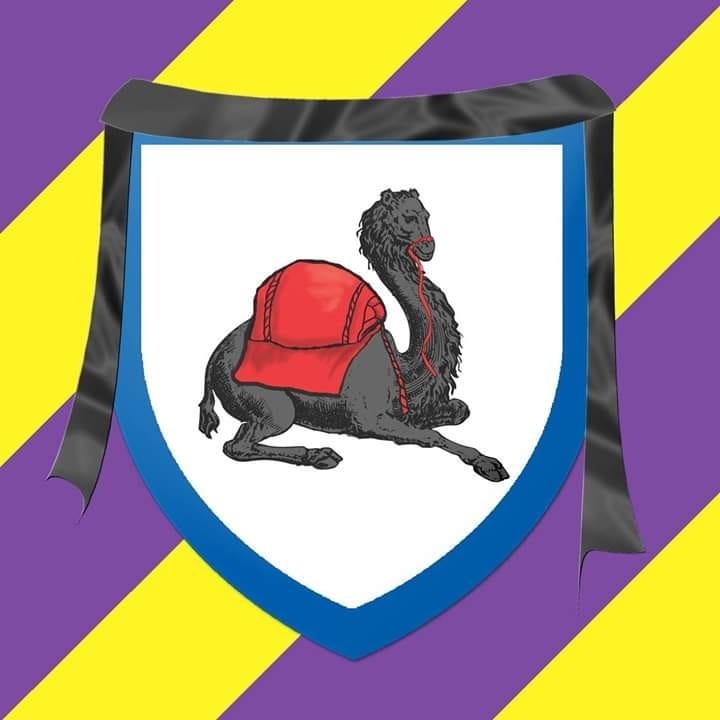 Art lifted from Tammy Miller on Facebook
---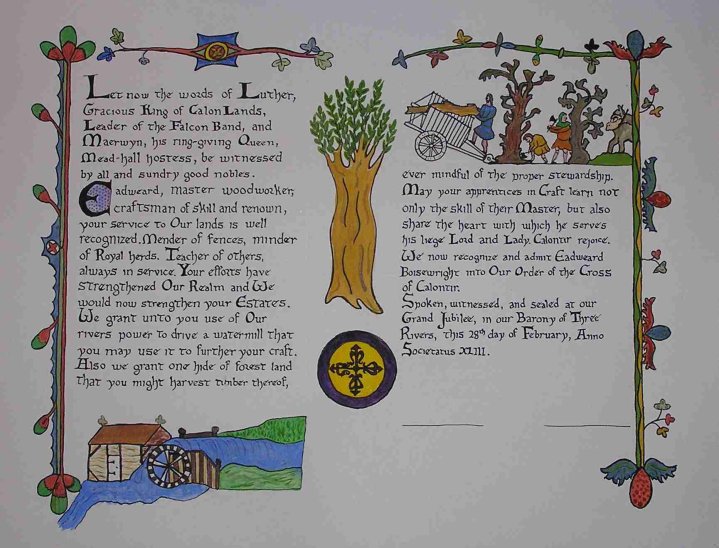 Note from Eleanor Deyeson:
Calon Cross for Eadweard Boicewright

Given by Luther & Maerwyn

Finished on the way to Calontir's 25th Anniversary event, Feb 2009
---
SCA obituaries
page maintained by
Ælflæd of Duckford