Hannah in the Prairie Dog Village
by Sandra Dodd and Holly, her lovely assistant September 21, 2006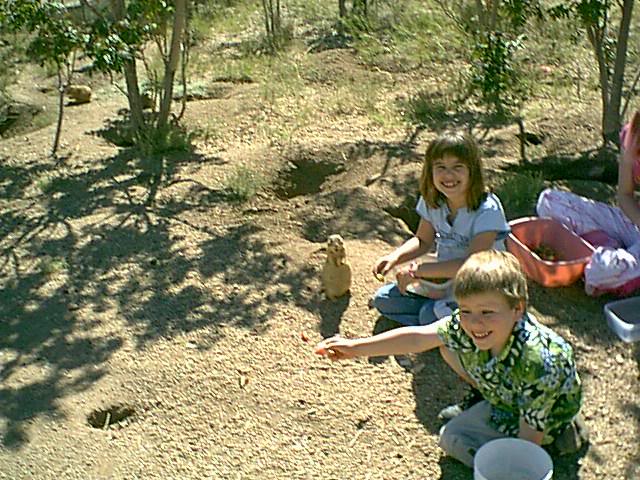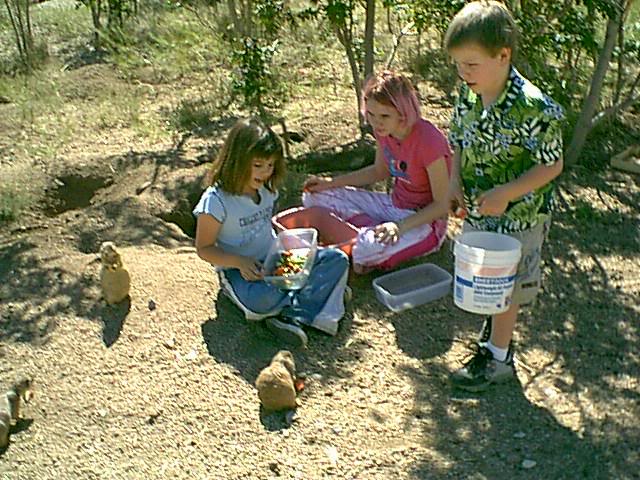 The last time Hannah visited us in Albuquerque, we went to see the prairie dogs at Indian School and Tramway, a few miles from our house. That time, Hannah was too big to fit down the holes. It was spring and the prairie dogs were scrawny and hungry.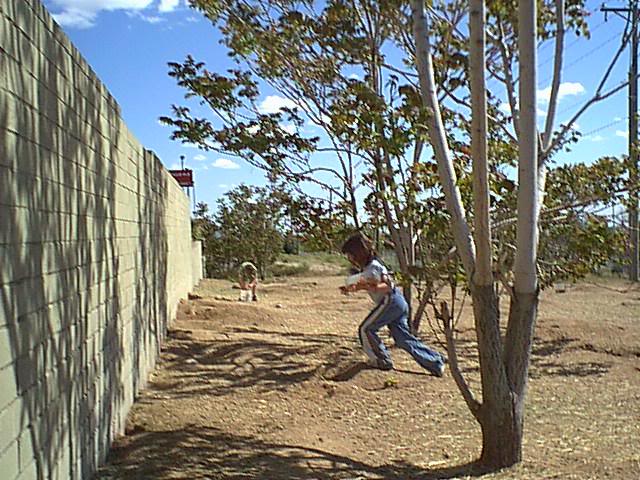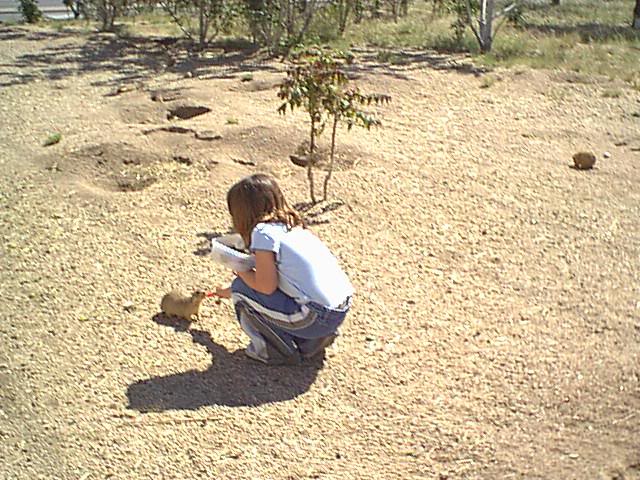 Hannah Lea Jenner left this life peacefully, in her mother's arms, early on February 24, 2006. She was 9.5 years old and had a smile on her face, as she so often did. Chemotherapy had just begun for her recently diagnosed Acute Lymphoblastic Leukemia, but infection too quickly claimed her body. Hannah was a life long learner for whom all experiences came with joy and love. Survivors, grateful for having loved her, are her mother, Diana (Lambert) Jenner; her brother, Hayden Jenner; her grandparents, aunts, uncles, cousins, and countless friends-who-should-be-family. She is embraced on the other side by her father, Mitch Jenner, and others who have gone before her. In lieu of flowers, the family requests outpourings of love and tender regard to every child, and gratitude on the part of parents of living children everywhere.

Hannah in May 2005

Click for four other sets of photos of Hannah with family and friends.
| | |
| --- | --- |
| On September 21, 2006, Holly and I took the Hannah remains with which we had been entrusted, put them in a little mixing bowl, and stirred in salt. We cut wedges of watermelon and dipped each in. | |