Kirby's face in other art
As a child, Kirby modeled himself on cartoons (Ninja Turtles) and as an adult, that has been reflected, in a way.
There were already two Kirby-in-cartoon images, and Gina Trujillo offered to try to work him into a cartoon series she does.
The first one was serious time travel and violence, by Chris Garrett: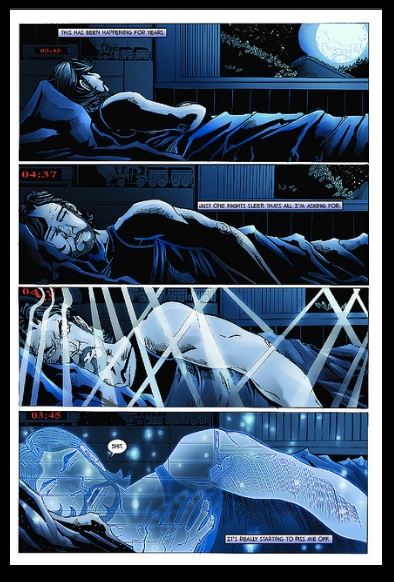 The next was a caricature put on the wall of the karaoke bar Kirby goes on Thursdays. The artist is Mike Stevens, and it's on the wall at The Common Interest, 8440 Burnet Rd., Austin. Kirby's is the only one in costume. I think it was done on a "Talk Like a Pirate" day, maybe.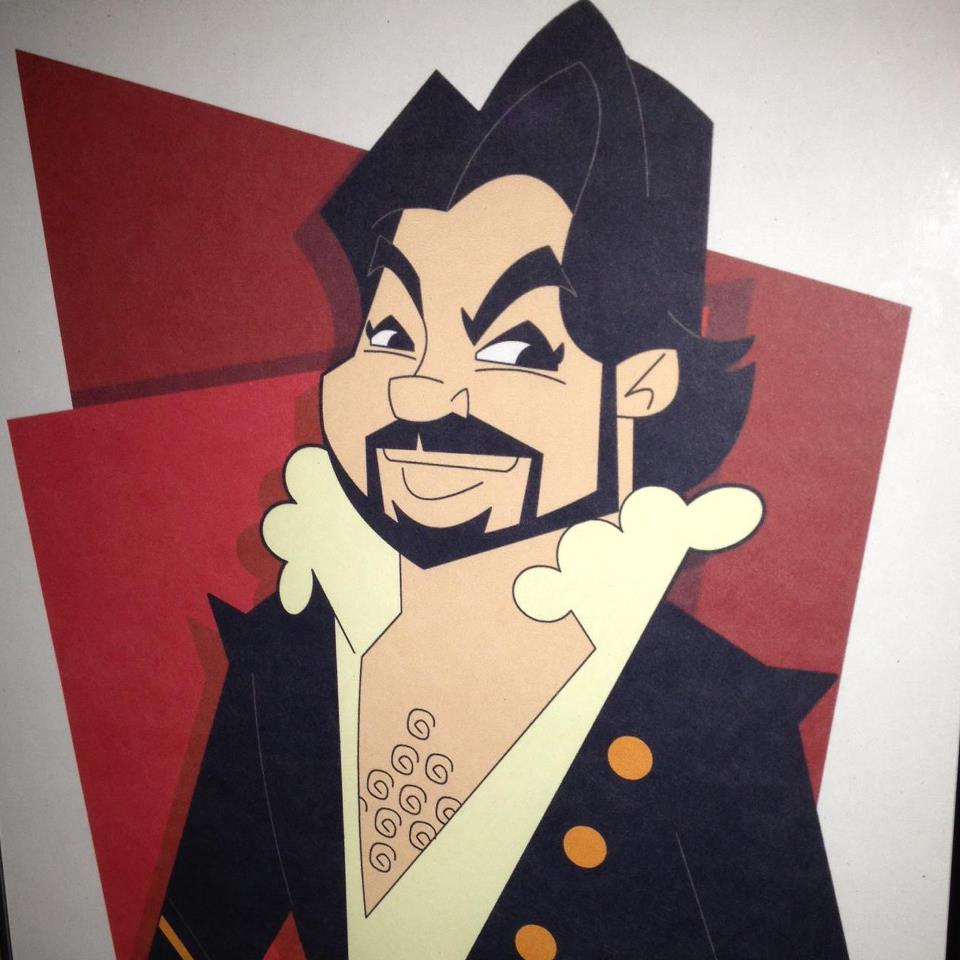 In context, with other portraits:


Here's Gina Trujillo's, which links to the full image in context and its intro, where she has commented in detail on what aspects were used how.

---
SCA art. Neither is his face, but he's depicted. The first was on a scroll from the first King and Queen of the Outlands [named and pictured with their baby, Magnus (mka Kirby)]. Artist: Master Hieronymus the Sarabite (Jay Nelson). The second one is on a scroll by Baroness Rodema de Rohan (Rodema Ashby), and that one is a link. Magnus is the big boy, climbing, in green.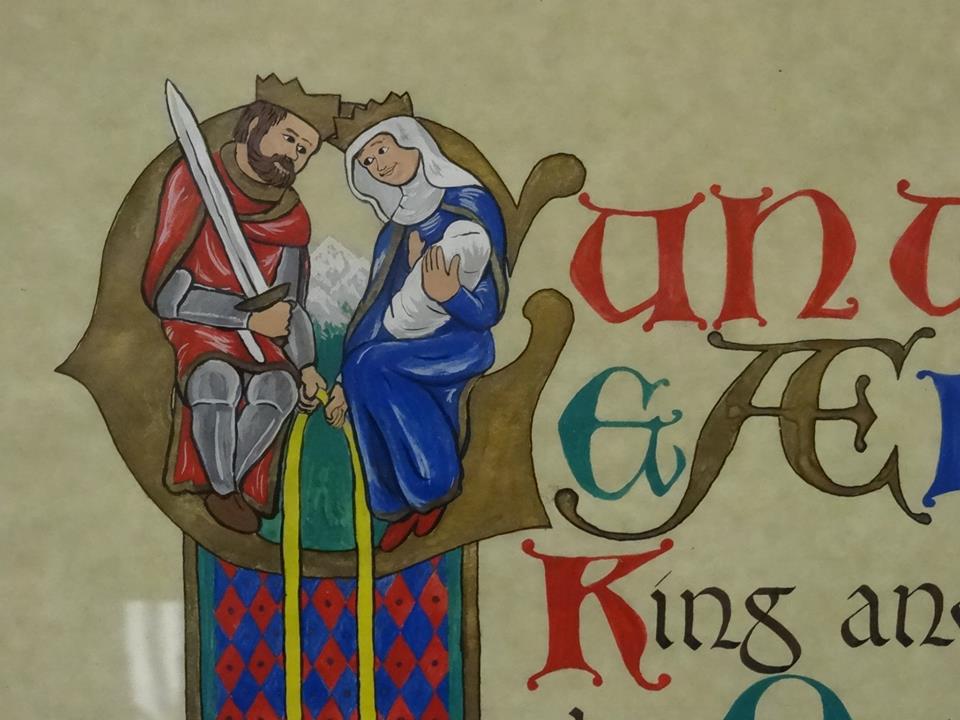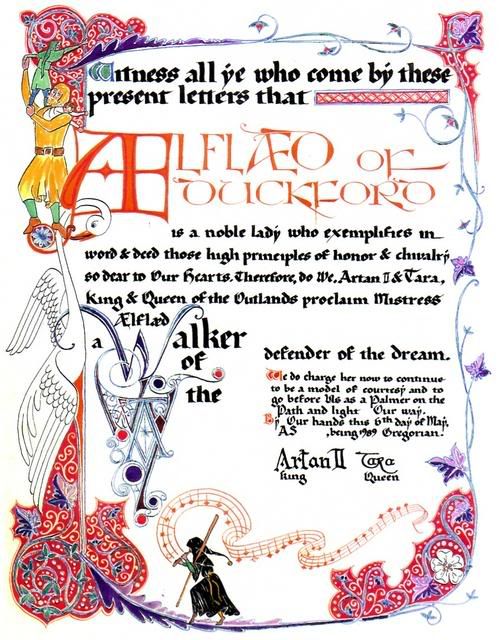 ---
OH! One more!

In the art at the bottom of the page, I'm the big tree, then Kirby on the far left, Holly the baby tree, and Marty on the right. The art is by Bo King. I asked him to watch "The Flame," from Animaniacs, and to let the little trees dance as that flame had. It's at the bottom of most pages on my site; I enlarged this page, so the little-boy Kirby-tree would show better. Ah! On the 404/error page, they're broken out: →→→→→→
Kirby

art

connections