Hannah Jenner swimming, January 2006

Alice Bayer took the photos below and wrote:
Hannah, Hayden and Diana were at my daughter's pool party for her birthday last month. It was the day before Hannah's bad nosebleed. In the first picture, Hannah is the one looking at the camera. The second is of Hannah and Hayden looking at each other in the pool. It's not the best quality because it's cropped from a picture of the whole pool but I love it because of the way they're looking at each other.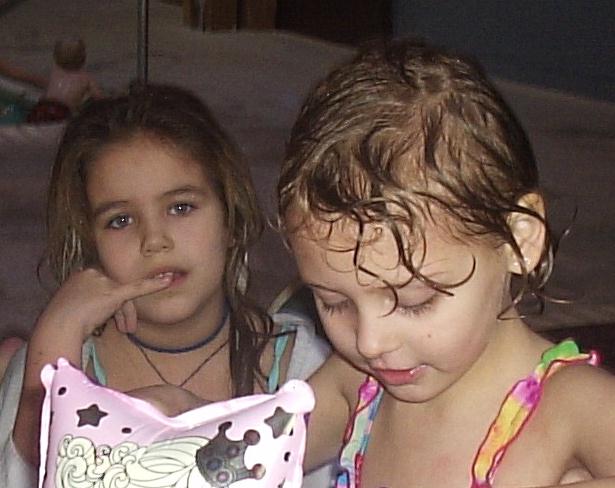 More Photos of Hannah, her family and some friends, and prairie dogs...