!BLANK TEMPLATE for eating pages>
Easy Food Art





Patti Dengler sent this note and photo:
"Thank you to the hotdog spaghetti person for the great idea! This is my daughter Brenda and her two friends Rasta Tom and Sally."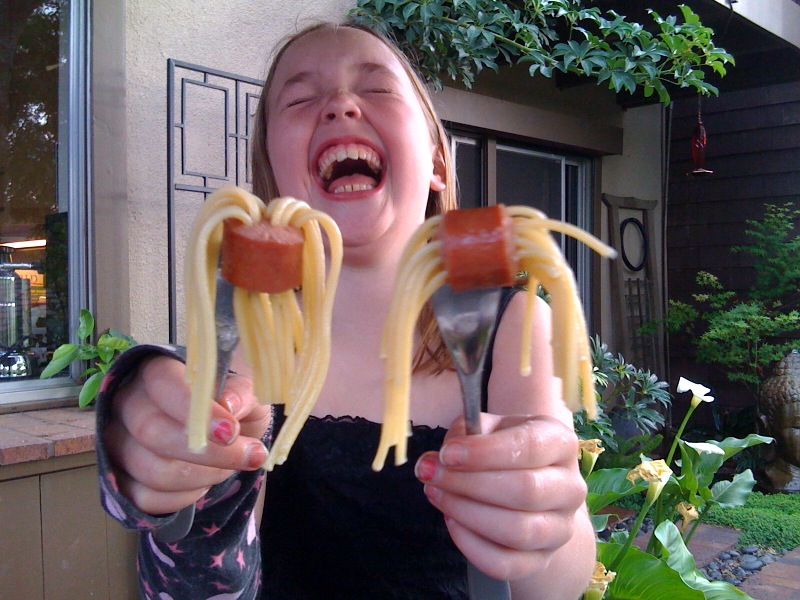 The mysterious things I made at my house
Here's what I did moments after I saw Joyce's e-mail: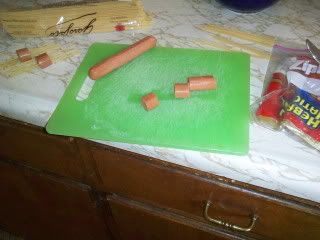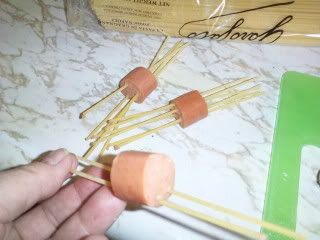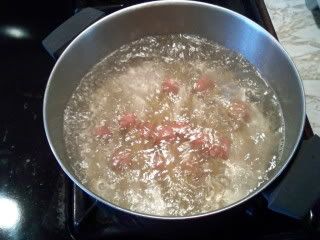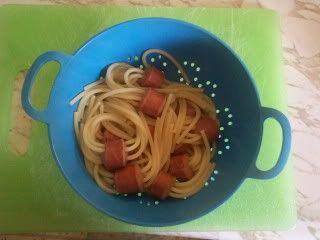 Start boiling water. Break spaghetti in half. Cut hot dogs into sections. Insert spaghetti into hot dogs until you have them all ready.
Set your pile of spaghetti-laden hot-dog sections into the boiling water until the spaghetti is done, and drain it.
---
Karen Hsu's (click to see more):

---
Shannon Burton's first batch: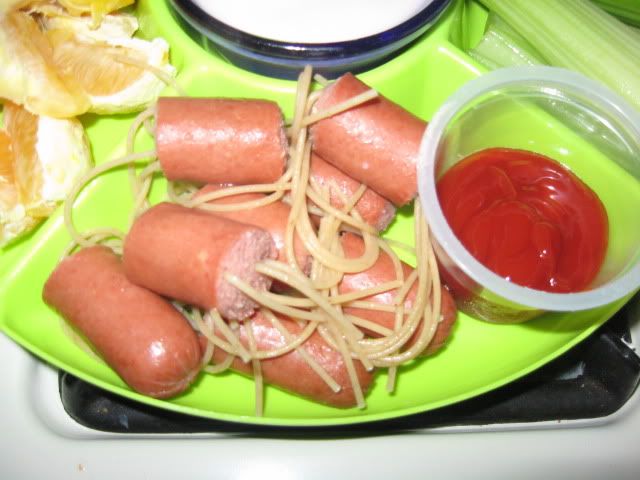 ---
More about food and eating * * * peace * * * "Building an unschooling Nest"